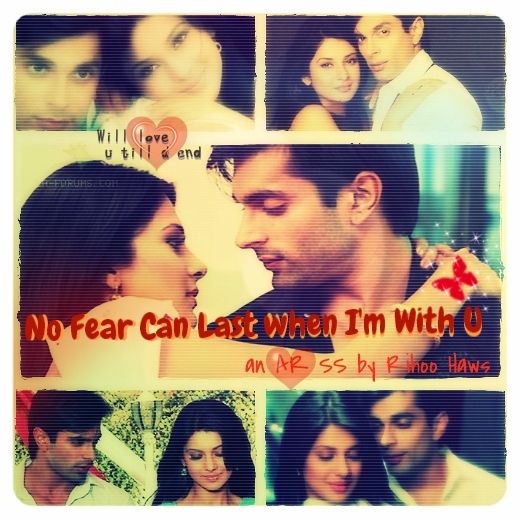 ~ NO FEAR CAN LAST WHEN I M WITH U ~ AR SS
EPILOGUE


Its was raining out heavily as the rains drop coming down from the sky in PARIS...
It was romantic atmosphere for couples, specially newly wedded as most of the people around the world choose PARIS as their honeymoon destination...
As some where enjoying their time with their respective partners in their room while others roam around outside hand in hand or hugging each other enjoying the heavily rain drops...
Some were sitting in garden holding each other hands while others were sitting under the tree as one lay down resting on other lap as they hold each other hand...