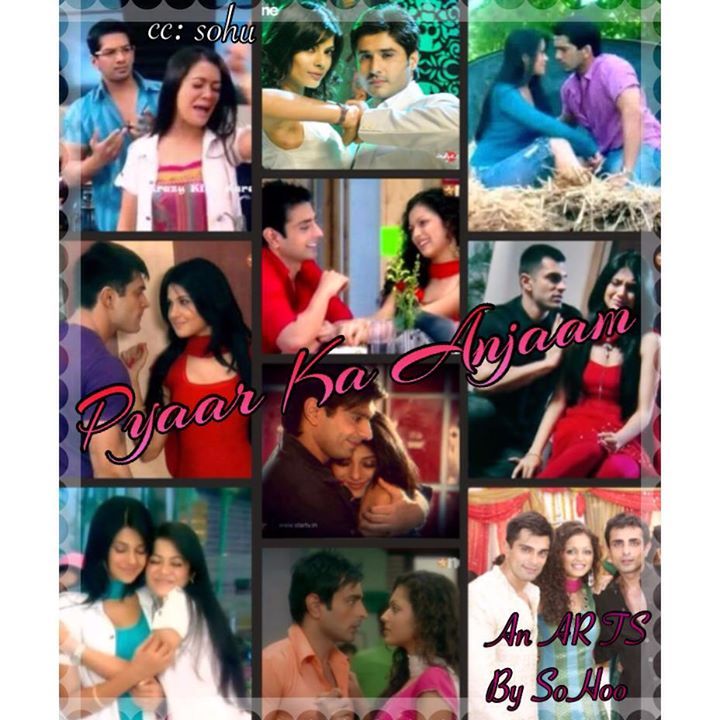 It was a small Cafe in the middle of the City, where anyone can get delicious cakes, pastries, cupcakes, smoothies, cappuccino, hot chocolates and coffee... Usually the place would be packed up with teenagers and youngsters but some oldies come to spend time with their families to enjoy the delicious cakes, pastries and cupcakes...
Usually the places will be packed on Sundays but still the place never be empty in work days as well... People stop to get their favorite pastries or cupcakes along with yummy drinks as they provide take away services...
Two groups of three people in each group was sitting in the middle of the cafe as eight more tables were around them... Other then these two group other two couples were enjoying their time with those mouth watering foods and drinks in the corner tables...
In one group there was a girl and two boys where else in other group there was two girls and a boy... While in each group a boy and a girl was arguing about something, one who was left trying to stop as their noise was getting louder and louder as they continue their conversation...
Owner of the cafe who was a lady in her early 50's was behind the counter with her two helpers who was taking the order and serving the customers was smiling these youngster, as they were regular customer in their cafe, the lady was attach to these boys and girls...
'Don't they get bored bickering like this every day...' Man in his middle 50's said as he joins the counter with the lady...
'It's the friendship they share darling... Love is hidden behind those bickering and fight...' Lady said as she watch her helpers move to give them their delivers...
'Honey, I just hope they don't mess up the place like always do...' Man said...
'Don't worry darling... If they mess, they will surely make sure the place is spotless before they leave the place...' Lady said...
Their conversation was cut by the loud shout from one of the girl who was in her early 20's, who wear pink kurta and blue jeans, with her curly hair tied in to a ponytail... She wears long earrings and minimum make up with a wristwatch in her right hand and silver bangles in left hand...
'Oye kotte, pehle galati karta hai uske baad mujhpe saara blame lagate hai...' Girl said as she stood with her hand on hips...
'Dekho Junglybilli, tumne saaf saaf kaha ta tu teri hero ke liyeh gift lenge... Aur hum dono se paisa bhi tumne liya...' Guy who must be same age of the girl, who wear a green shirt and black jeans said as he also stood up pointing finger to the girl...
'Haan toh main tumhare jaise idiot toh hoon nehi bhul jaungi apni Hero ke liyeh gift lena... Maine tere car mein rakka ta, aur tujhe kaha yaad se le aana...
Lekin idiot, duffer, moron khud bhul gaya issiliyeh mujhe blame kar rahi hai...' Girl said...
'Car mein hai toh jaakhe le aao... What's the big deal guys... Aise jhagda karna zaruri hai kiya, at least aajke din toh lado mat...' Second girl said who wear a sleeveless body fit blue top and slim fit jeans, her hair was left open with no jewelry other then a single bracelet on her right hand wrist...
'Jaa khankajurey, jaakar jaldi aao...' First girl said...
'Main kyun jaaun... Tumne mere car mein rakka kyun...' Guy said...
'Dekh Rahul, car tera hai toh tujhko hi jaana padega lene... Aur maine tere permission ke baad waha choda ta...' First girl said...
'Dekh Muskaan, tumne rakha hai toh jaakar tu le aao...' Rahul said...
'Shut up u both and Rahul, give me the key... I will get the gift... This is too much guys...' Second girl said standing up forwarding her hand to Rahul who quickly give his car key without another word...
'Sorry Anjie...' Muskaan whisper with a puppy face expression...
'Rehne doh Muski, tum dono sirf ek hi kaam acche se kar sakte ho...' Anjali said leaving with the key...
When Anjali was out from the cafe, Muskaan face Rahul who was already eating one of the pastries... She hit her forehead cursing him under her breath and something stuck on her mind as evil smile form on her face...
Next moment when Rahul was about to take another bite of his pastry, Muskaan put her hand on his head on back and push him suddenly making Rahul choked on to the pastry... As the result, Rahul face was cover with pastry and Muskaan started laugh with her unique laugh...
Rahul was too shocked to react for sometimes as Muskaan keep laughing holding her stomach while tears fall from her eyes...
'U r so dead Muskaan Chadda...' Rahul said taking another piece of pastry and splash it on Muskaan face...
Now it was Rahul turn to laugh seeing Muskaan expression seeing her sitting with her eyes big and mouth open like an 'O'... When Muskaan came out from her shocked, she took another piece and got hold of Rahul collar as she rubbed the piece on his face...
'Yeh leh Rahul Grewal...' Muskaan said...
Soon both was pulling each other hair and showering each other with the pastries...
On the other table, situation was some kind of same... Guy, who was same of the other group, was sitting holding his head while other two bicker, blaming each other for the gift they got for their friend...
Even they were here to celebrate their friend birthday but it seems they were too interest fighting with each other... When the fight was turning hot, the guy who was sitting stood up hitting the table making the other two stop...
'Top it u too, kabse dekh raha hoon bacchon ke tarah tum dono lad rahe ho... Lets the birthday girl decide na whose gifts is good...' Guy said, who wore a orange shirt and a red t.shirt over it with a jeans... He was little chubby and his face was like a small kid...
'Champ, gussa kyun kar rahe ho... Hum toh bas aise baat kar raha ta...' Other guy said who wore a blue shirt with jeans...
'Of course Abhimaniyu Modi, mujhe bohot acche se dikh raha hai tum dono kaise normally baat kar rahi hai...' Champ said...
'Common Atul, hum toh hamesha aise baat karte hai...' Girl said who wore a short green dress which was up to her thigh, with her hair straight from above and curl from the bottom, she wear minimum make up while a single necklace on her neck as only jewelry...
'Tum toh kuch bolo mat Nikki, bohot acche tarahse jaati hoon tum dono koh main...' Atul said...
'Chill Atul... Hum toh...' Abhi was cut when Atul took out his mobile when it started to vibrate, seeing the caller he excuse and left them alone to deal with each other...
When Atul leave the cafe, talking in his mobile Abhi and Nikki look at each other as if they might kill each other any moment... Their drinks where already on the table as they told to bring the cake when the birthday girl comes...
Nikki kept her purse which hit Abhi drink accidentally which make his drink fall on his lap... Nikki bit her tongue because she didn't do it purpose but seeing Abhi expression he brush out laughing...
Abhi who was shocked when suddenly the drinks fall on his shirt look at Nikki who was laughing seeing his condition, not thinking Abhi stood up making the table shake and as the result, Nikki drink fall on her dress making Nikki shocked...
Abhi smirk seeing Nikki expression which change from shocked to anger as she stood up looking around... Nikki eyes caught the plate of pastry the helper was carrying for another customer...
Without wasting another second, Nikki grab the pastry and splash it on Abhi face... Now the war began as Abhi and Nikki started to splash pastries on each other covering themselves with pastry from head to toe...
On side Muskaan Rahul was trying to kill each other while Nikki Abhi wasn't less than them... Anjali and Atul who went outside came to see their friends making a huge mess with their silly fight... Both stood sharing at them with shocked expression when the owner who was the sweetest and kind lady came shouting to them seeing them messing her cafe...
'Enough guys... I guess u all had make a huge mess for the day... Now kindly clean the place before I kick u guys out from this cafe and banned u guys for the rest of ur life...' Lady said as she stood with her hands on hips...
Hearing the Lady warning, Anjali and Atul move to their respective friends standing next to them...
'We are very sorry Aunty...' Atul said...
'Yes Aunty, please forgive my stupid friends... We will make sure they clean the place and make it spotless just like before...' Anjali said glaring at Muskaan and Rahul who stood with their mouth slightly open hearing Anjali call them stupid...
'Its okey honey, I know sometimes they go out of hand but please keep the place tied guys... If I m not wrong, u all are here to celebrate ur friends birthday right...
Now move on and clean up before you respective friends show up...' Lady said clapping her hands as one of the helpers came with broom, mob, water bucket and cloths..
While the helper kept it and move with the lady, Anjali and Atul look at their friends who stood as if they were the innocents people in the earth...
'Ab tum dono koh invitation de na padega kiya yeh sab saaf karne ke liyeh...' Atul said...
'Sorry to interrupt Mr...' Anjali said looking at Atul...
'Atul, Atul Joshi...' Atul said looking at Anjali...
'Hi, I m Anjali, Anjali Sharma...
I m sorry but meri doston ne bhi yeh mess create kiya hai...' Anjali said...
'Hmm toh chaaron koh hi saaf karna padega right...' Atul said looking back to Nikki and Abhi...
'Guess u r right Atul...' Anjali said looking at Muskaan and Rahul...
'Usne start kiya...' Four of them said at the same time pointing to each other...
'Dikh raha hai...' Atul said folding his hand on chest...
'Now get started...' Anjali said as she move to another table letting them clean...
Atul also joins with Anjali while others started to clean the place making faces... When their friends started to clean, Atul those to talk with to kill the time...
'So what are u guys doing here...?' Atul asked...
'To celebrate our friend birthday, you...???' Anjali asked...
'Same here...' Atul said as they continue staring at their friends who was cleaning as well as giving deadly looks to each other...
Once they were done cleaning, the Lady came thanking for cleaning and making the place spotless... She took their orders again and this time they decided to sit together as Anjali and Atul started to talk with each other as if they were lost friends while others just sit hearing their talks not talking to each other as they wait for the birthday boy and girl...
OUTSIDE THE CAFE
Girl who wore baby pink Salwar suit move out from a car on the other side of the road... Waving her hand to someone who was inside the car, she wait till the car zoom off dropping her there...
As she turn to look at the Cafe, with the wind her open hair came on her face... She move her hair with a bright smile on her rosy lips which has lips gloss apply as her eyes twinkle with happiness looking around checking the road if it was clear her to cross...
When she was satisfied, she quickly move towards the cafe with a small on her face as she was busy making her hair with her hand as the wind mess it up... She was about to enter when she bump to someone...
As she was wearing a heel, she lost balance and she was about to fall... With the fear she close her eyes but she was hanging in mid air as a pair of strong arms circle around her petty waist... Her hands automatically hold the people cloth as she has her eyes shit tight thinking she would be hitting on the hard ground...
Pair of blue orbs were admiring the girl in his arms, he didn't know it would turn to be his lucky day as many girls drools over him... He has a well built body, he wore a white shirt leaving first two button open with black jeans...
Seeing the simple yet most beautiful girl in his arms, smile form on his manly lips as the dimple took place on his cheeks... It was the first time in his life he was drooling over a girl that too who is in this simple avatar...
Their moment was disturb when suddenly a car honk as it pass from them... Guy mentally kick himself for losing his sense as he make a straight face before the girl open her eyes...
'I know I m hot and girls love to be in my arms...' He said...
When the girl hear the guy she open her eyes quickly making herself straight and moving out from him...
'Sorry...' She whisper as she look here and there while she move her fringe behind her ear...
'No problem sweetheart, as I say I can understand girls can't resist being away from me...' The guy said winking at her when she look towards him hearing his flirty reply...
'What u think of urself, every girl is like those dum brainless creatures who will drool over a guy who they never see in their life before... I m sorry but nothing is interesting in you that I would come and fall in ur arms in the middle of the road...' Girl said hearing him openly flirting...
'Hold on, hold on...
Sweetheart, u cant deny the fact that u was in my arms a while ago...' Guy said...
'It was a mistake Mr. Whatever ur name is... I just lose my balance and I didn't asked u to save me but as u had, thank you very much... Now kindly excuse me...' Girl said shooting him an angry glare before entering the cafe...
'Mine mine mine... Kiya ladki hai, pehli baar kissi ne the cool dude koh bhav nehi diya... I like her attitude...' Guy said ruffling his as he keep looking at her retiring figure...
INSIDE THE CAFE
Girl move inside cursing the guy who was trying to flirt with her thinking she was like those good for nothing and brainless girls who drool over to any guys they never meet before... She was too busy cursing the guy she didn't catch the glim of her friends as she absent minded look around...
'Ridzy...' A girl shouted from the middle of the cafe which was half crowded now...
Smiling to the girl and her other two friends she move to them, when she saw other three unknown people she wonder whom they were and what her friends were doing with them...
As the girl reach she hugs the girl who hugs her tight making her breath stuck... She knows her much her friends love her and it was kind of their place to celebrate birthdays with the world best and yummiest pastries, cakes and cupcakes with those mouth watering drinks...
'Happy birthday Ridzy...' Girl said hugging her tight...
'Thanks Niks, but do the honor of leaving me... Nehi toh birthday ke din upar poch jaenge...' Ridzy said laughing...
'Hato Nikki, humhe bhi wish karne doh...' Atul said pulling Nikki away from Ridzy...
'Haan toh maine kab mana kiya...' Nikki said sitting giving chance to the other two to wish her...
'Happy birthday Chocopie...' Atul said hugging her and swinging her...
'Thank you so much my Chubbypie...' Ridzy said when he left her, she pulls his cheeks who gave a frown making Ridzy laugh...
'Happy birthday Topper...' Abhi said in a teasing tone as he gave a quick side hug to her...
'Thanks looser...' Ridzy said rolling her eyes as Abhi always call her topper because she manage to get the highest marks in collage...
While Nikki, Abhi and Atul were busy wishing their friend forgetting about the other three, they also were wishing their friend who just reach few minute after Ridzy... It was Muskaan who wished the guy first hugging him tight...
'Happy birthday Hero...' Muskaan said...
'Thanks Sherni...' Guy said feeling her tight hold...
'Happy birthday Buddy...' Rahul and Anjali also wish him after Muskaan with a hug who return it with a big smile...
'Thanks guys... Surprise to see that this place is not a mess up...' Guy said...
'U should have come a while ago... Tum toh jaante hai, yeh dono (pointing to Rahul and Muskaan) aisa ho sakta hai tufaan na aaye... I don't understand why these two fight all the time...' Anjali said...
'Sab much is kotte shuru karta hai...' Muskaan said giving Rahul a deadly look...
'Sab gadbad tu karti hai chipkali...' Rahul said...
'See what I said, anyways leave them...
Come, we will introduce u to some new friends...' Anjali said to the guy...
Anjali make the guy face the other four, at the same time Atul tell Ridzy that he would introduce her to some new people and make her turn to face them only she came face to face with the guy...
'Tum...' Both said together...
'Tum jaante hi isse Chocopie...' Atul asked...
'Nehi...' Ridzy said glaring at the guy...
'Of course we have met a while ago outside the cafe... Hi, I m Armaan... Armaan Mallik...' Armaan said forwarding his hand to Ridzy...
'Riddhima, Riddhima Gupta...' Riddhima said...
'Hey buddy, happy birthday... Tumhare friend Anjali be bataya aaj tumhara bhi birthday hai...' Atul said forwarding his hand which Armaan took happily shaking it...
'Thanks buddy, lekin tumhara bhi ka kiya matlab hai... Aaj kissi aur ka bhi birthday hai kiya...' Armaan said as Riddhima just stood shocked hearing this small news...
'Haan aaj mera Chocopie ki bhi birthday hai...' Atul said side hugging Riddhima who gave a fake smile to Armaan...
'What a coincident, Happy birthday Riddhima...' Armaan said forwarding his hand...
'Thanks and same to u Armaan Mallik...' Riddhima said shaking his hand glaring at him and letting go quickly...
After Armaan and Riddhima introduce, one by one introduce themselves... They sit talking as they were old friends about their life, likes and dislikes...
They enjoy each other company and also celebrate Armaan Riddhima birthday together cutting the cake and enjoy the delicious and yummy foods and drinks... After having a good blast, they left to their respective houses but they never think destiny make them meet sooner from now...
TWO DAYS LATER
'Idiot, stupid... Dekhke nehi chal sakte kiya... Dekho tumne kiya kar diya...' Girl shouted...
'Oye, tu bhi toh dekh ke chal sakti ti na... Hamesha mujhpe kyun baraste ho...' Guy said as he stood next to his car...
'Yeh sab tere is car ke wajahse huva... Tere tarah kamina hai yeh bhi...' Girl said hitting his car with her feet...
'Dekh Muskaan, tumne bohot tamasha bana liya yaha... Ab chup chap teri good for nothing scooter lekhe niklo...' Guy said seeing the crowd and traffic increasing due to them...
'Oye Rahul, meri dhano ke baare mein kuch bhi bola toh main tujhe yaha sabke saamne pitai kardungi,..' Muskaan said moving to Rahul...
'Haan haan jaanta hoon tujhe teri dhano se kitna pyar hai... Logo ke saat tu sirf haat peir chala sakti hai yeh bhi bohot acche se jaanta hoon...' Rahul said...
'Logo ke saat nehi, sirf tere saat chachundar... Ek toh teri wajahse mujhe apni scooter pe jaana pada, upar se tumne aakhe meri dhano se takra gaya...' Muskaan said...
'Kyunki main late nehi hona chaahta ta, aur subah subah ter bak bak sunna nehi chahta...' Rahul said...
'Matlab kiya hai tera chipku, main late karti hoon...' Muskaan moving forwards towards him...
'Abhi bhi dekho, koan bewajah yaha sadak ke beech kade hokhe shor macha rahi hai...' Rahul said moving inside the car and starting it...
'Teri toh, pehle mujhe kaha jaate waqt saat chalenge... Phir last minute mein call karke kaha khud chali jao... Idiot, stupid, moron...' Muskaan shouted hitting Rahul car as he move out from the crowd which was enjoying free show of tom and jerry early in the morning...
Seeing Rahul left, Muskaan went take her scooter from the ground and check if it was working or not... It always keep getting stop, thats the reason she ask Rahul to give her a lift but he cancel at the last minute...
When Muskaan call Armaan and Anjali, they were still on the bed and scolding them for being careless at the first day of their internship, Muskaan took her Dhano praying to her babaji to take her to her destination without cursing any problem but guess Rahul always has a way to cross her in anywhere she goes...
OUTSIDE SANJEEVANI HOSPITAL
Atul was standing outside the big building folding his hands as dreamy smile was on his lips... He was so happy that he got a chance in the famous hospital to complete his internship...
'Thank you Bhagwaan, mujhe yaha tak pochane ke liye... Main puri koshish karunga apne sapne tak pochne ke aur ek din bohot acche doctor banke dikhaunga...' Atul said as he closed his eyes and pray...
'May God bless u Dr. Atul Joshi...' Someone said...
Hearing the familiar voice, Atul open his eyes and look side way to see a girl standing smiling to him... Atul smile thinking what she was doing here outside the hospital at this time...
'Tum...' Atul asked...
'Kyun, main yaha nehi aa sakti kiya...' Girl asked...
'Nehi, koi bhi aa sakte hai yaha... Lekin mujhe nehi pata hum phirse itni jaldi milenge...' Atul said...
'Same here, but seems like we will meet very often from now... I just heard someone is here for his first day as an intern...' Girl said...
'Haan aur tum yaha kiya kar rahe ho... Kissi ke saat aaye ho ya kissi se milne...' Atul asked...
'I m here for the reason u r here Dr. Atul Joshi... Dr. Anjali Sharma to report as an intern, first day just like u...' Anjali said smiling...
'Means hum ab roz milenge...' Atul asked...
'Hmm uske liyeh mujhe lagta hai humhe jaldi andar jaana padega, nehi toh humhare senior doctor pehle hi din humhare haat mein resignation de denge...' Anjali said as she move towards the entrance Atul followed by her...
INSIDE SANJEEVANI,
LOCKER ROOM
Guy was standing near his locker looking around with a proud expression... He was the first one to reach as he check in the nurse station if any other intern has come or not who would be joining with him... He has come to know that seven more people was going to be there...
Being the first one to reach, he was happy that at first day his if he could be the first one to come, then he could be the first one rest of their internship... He was checking around the hospital and he reach a while ago and thought to look around the locker room and his locker...
When he was busy dreaming about working in the hospital, his trace was broke when he heard footsteps... Thinking it must be someone from the hospital or another intern, he got ready to meet whoever was coming towards the locker room...
Guy was shocked to see who it was as the person was listening to something in headset as it was connected to the person ears... Guy hit his forehead for forgetting that she would joining with him today... Feeling someone present, the girl look around to catch him staring at her while thinking something...
'Oh god, yeh kiska chehra dekh liya subah subah... Aaj toh pakka meri din kharab hone wali hai...' girl said moving around the locker room to find her locker...
'Dr. Nikkita Malothra, ur locker is next to mine...' Guy said moving away giving her space to move to her locker...
'Thank you so much Dr. Abhimaniyu Modi for letting me know... Maybe u think I don't know how to read right...' Nikki said moving to her locker and putting her purse and mobile with her headset removing it from her ears...
'Yeah, I wonder who select you for the internship...' Abhi said...
'Hmmm, very interesting question Abhi... Let me think...' Nikki said as she make a thinking expression while tapping her finger on her chin...
'Don't stress your little brain which is just like u Nikki...' Abhi said...
'U don't need to be concern about my brain Abhimaniyu and ya, for the answer to ur question... Who thought of giving a chance to a stupid monkey like you, they decide to give the chance to me as well... You know what Abhi, they thought now that they are to give a beast like you, they would need a beauty in the hospital as well...' Nikki said...
'Oh really... Tum aur Beauty, come back to the earth madam... Shakal dekhi hai mirror mein kabhi khud ki...' Abhi said...
'Tumse zyada toh dekhta hoon... After all main ladki jo hoon...' Nikki said...
'Yeh galat fehmi hai tumhari tum beauty ho...
Main bandar hoon toh tum bandariya se kam nehi ho samjhi...' Abhi said pointing his finger...
'Samajhna toh tumhe hai Abhi... Aur haan, aindha mujhe tumhara yeh ugli mat dikha na samjhi... Bandhariya bhulaya na abhi, kaatne se bhi peeche nehi hatungi main...' Nikki said twisting Abhi finger and leaving with a jerk before leaving the locker room...
'Bandariya hai, kaatne se peeche kyun hatenge...' Abhi said...
'I heard that...' Nikki said...
'I don't care...' Abhi shouted as he move behind Nikki...
OUTSIDE SANJEEVANI,
PARKING AREA
Girl came down from her car as she take off her shades revealing her beautiful eyes... She look around giving her million dollar smile which kills several hearts... She look at the big building as her smile get bigger revealing her white pearl like teethes...
'Finally, I made it...' she whisper as she adjust her her dupatta which was matching her dress...
Girl was wearing a simple Anarkali dress which was hugging her upper body with a big skirt which goes down to her knee... It was of baby pink and white combination as she wear dupatta of white with pink border... She wore a silver earring to match with heels, eyeliner and pink lipgloss as make up...
Many guys who was passing around was just staring her as she was looking so beautiful this simple attires... Her smile was attracting everyone attention as she move towards the entrace checking time in her mobile as she hold a silver purse...
As she wasn't looking where she was going, suddenly she got started hearing someone pass real close from her in a bike... As it was speeded, her dupatta fly covering her face and messing her hair which was left open... Girl got pissed as she look at the person who was in the bike stop in the parking area...
As she was not far from the person, she thought to give a piece of mind to him for being so careless while driving... She was just save from an inch and she curse the person for driving so fast not caring about the people who walk in the road...
'Excused me mister...' Girl said as she stood behind him who was wearing a helmet hiding his face...
'U r excused Ms. Riddhima Gupta...' He said taking off his helmet and flashing his dimple winking at her...
'Tum...' Riddhima said pointing for finger...
'It looks very delicious... If u keep pointing the tempting finger of urs, believe me I would bite it one day...' Armaan said in a flirty way as he try to bite Riddhima finger but Riddhima pull her hand back...
'Can't you see where you are going Armaan... You may have hit me...' Riddhima said...
'I can say the same Riddhima... Tum dekhke nehi chal rahi ti... Waise madam, aapko pata nehi kiya cross karte waqt apni mobile pe busy hogi toh kuch bhi ho sakta hai... Woh toh main ta issiliyeh tum baar baar bachgayi aaj accident hone se...' Armaan said as he correct his hair with his hand looking the side mirror of his bike...
'Khud koh bohot smart samajhte ho kiya...' Riddhima asked...
'Samajhta nehi hoon baby, hoon...' Armaan said looking at Riddhima bending towards her...
'Arrgghhh... U r such a flirty, but listen mister... I m not interest in you so just go to hell...' Riddhima said turning around and leaving...
'Address toh bata te jao Madam...' Armaan shouted but Riddhima already was at the entrace of Sanjeevani...
Armaan make his bike sending winks to the girls who was around him staring at him as they whisper to their friends seeing him... Armaan knows he got the charm on every girl but he didn't care what they think of him because seeing Riddhima behavior, he knew things were going to be so much interest making her irritate with his present...
'Wonder what she is doing here...' Armaan said as he move inside leaving the girls to drool over his million dollor smile and dimples on his cheeks...
NURSE STATION
Abhi and Nikki was the first one to reach the nurse station as Nikki asked the nurse about their senior doctor who would be handling them their works and duties... Abhi was busy tapping his mobile and after sometimes Anjali and Atul joins them... Anjali greeted Abhi and Nikki, giving a friendly hug to Nikki who keep giving angry glare at Abhi... Atul seen this and he shake his head knowing they can never spend a day without fighting...
'Atul, seems like yaha bhi dono ne aate hi jhagda karliya...' Anjali said...
'Aisa kuch nehi hai Anjie... I hope u don't mind me calling Anjie...' Nikki said...
'Not at all Nikki...' Anjali said...
Nikki and Anjali got busy in their own conversation about how nervous plus excited they were to work in Sanjeevani... Abhi and Atul were talking about their head doctor when Riddhima came furming, cursing someone under her breath...
'What happen Chocopie... Subah subah kis bechare ka murder hone ka dua maang rahe ho...' Atul asked...
'Mera...' Armaan said who came behind Riddhima who shot a glare to her...
'Armaan, kiya hai... Kyun Ridzy koh pareshan kar rahi ho...' Anjali said taking Riddhima side...
'Arey wah Anjie... Tumne party change karli kiya ek meeting mein...' Armaan said...
'Common Armaan, we all are friends now... Aur mein acchi tarahse jaanti hoon tujhe... Tumne kuch shararat kiya hoga ki woh itna gussa hai...' Anjali said...
'Yeh sahi baat hai... Koi bhi ladki gussa hojae toh saara blame tum mujhpe daalte ho Anjie...
Common yaar, galati uski ti... Woh bina dekhe chal rahi ti aur accha huva main ta nehi toh koi aakar usko tokdete aaj...' Armaan said...
'Tumhe har baar main hi kyun milte ho takra ne ke liye Armaan...' Riddhima asked...
'Madam, zindagi mein doh baar takra ya humne... Aur itna sapna mat dekho aage se bhi hum aise takra te rahenge aur main tujhe bachate rahunga... Not in ur wild dreams darling...' Armaan said...
'Whatever Armaan, mujhse dur hi raho tum...' Riddhima said...
Before Armaan could say anything they heard two people bickering, it didn't take time them to know who those two people was... Some staffs and patients were looking at them bickering like kids... When they reach nurse station cursing each other, getting attention of the whole hospital others stood not understand what to do...
'Stop it guys... Yeh hospital hai aur humhare head koh pata chala tum sab ekdurse ke saat lad rahe ho pehle din mein resignation haat pe de denge...' Anjali said...
'Aur nehi toh kiya... Yaha Abhi Nikki se lad rahi hai, aur waha tum dono saare hospital koh sar pe uta rahe ho...' Atul joins Anjali...
'Armaan Riddhima bhi kam nehi hai... Tum log ek dusre koh acche se ek baar baat nehi kar sakte kiya..' Anjali said...
'Yeh Rahul hamesha shuru karta hai... Usse bolo na Anjie...' Muskaan said...
'Main shuru karta hoon ya tum...' Rahul said...
Again Rahul and Muskan started to bicker not caring about their surrounding... Anjali and Armaan try to stop them but they wasn't listening to them... Suddenly a loud voice make the whole place pin drop silent with her voice... They look around to see a lady doctor standing holding a file and giving them a stern look for this childish behavior...
'Yeh kiya ho raha hai yaha... Aap log garden mein nehi hai jo itna chor macha rahi hai...
Yeh hospital hai aur yaha mujhe decipline chahiyeh...' Doctor said who must be in early 30's...
Girls stood one side in a line whole boys stood in front facing them as they all stood with their head downs... Their head doctor move in between them as she studies each and everyone face closely... She stood in front of the nurse standing facing them and smile a little knowing no one dare speak in front of her when she speak...
'I want ur best behavior in the hospital while u r working here... If anyone dare to break any rules, they are always welcome to leave collecting their resignation letter... Late comers will face punishment and if we catch u doing some work in working hours, rectle exam is always waiting for u all... Understood...' Doctor asked as other nodded their head still not daring to look at her...
'Dr.Kriti... I m so sorry to interrupt but can I have a word with you...' another doctor came as he hold a file with him...
'Sure Dr.Shubankar... Stand here till I don't come, excuse me...' Dr. Kriti said as she move a little away from them...
Everyone look at Dr. Kriti and Dr. Shubankar who was discussing something as Dr. Shubankar was showing her the file he was carrying... Others exchange look not knowing how long they should be standing their thinking their disucssion was taking time...
'I m sorry interns, just an emergency case it was...
Let me introduce Dr. Shubankar, one of the Senior doctor who will be ur head in my absent...
I hope u all know who I m... I m Dr. Kriti, Senior doctor as well as head of interns and decipliner...' Dr. Kriti said...
'Welcome to Sanjeevani Interns... Hope u would learn and experience many things...
All the best for ur internship and please no mistake are allowed in the hospital... U may lose this opportunity of becoming a resident doctor so be very careful in ur work...' Dr. Shubankar said...
'Thank you Dr. Shubankar... Now I will take from here...' Dr. Kriti said...
'Of course, have a good day everyone...' Dr. Shubankar said...
When Dr. Shubankar left, Dr. Kriti started to tell them about the rules and regulation of the hospital... Dr. Kriti asked them to collect their pagers and ID's from the nurse station... After that they gave a little introduce to Dr. Kriti and each other, however Dr. Kriti didn't know they already know each other...
'As it is ur first day, you will work in pairs... Also u will work for half day... Here are the duties,
Dr. Abhimaniyu, Dr. Nikkita - Cancer Ward...
Dr. Atul, Dr. Anjali - Special Ward...
Dr. Rahul, Dr. Muskaan - Children Ward...
Dr. Armaan, Dr. Riddhima - General Ward...' Dr. Kriti said as she dismiss them leaving from there...
Leaving Atul and Anjali, others were glaring each other with shocked, cursing their bad luck that they have to work with their enemy that too first day in their internship... Already they had a bad starting with all those fights and when they got the duties, it didn't mind their mood any lighter... Girls and boys stood facing each other, crossing their hands as Anjali and Atul stood in between them waiting for them to move...
SIX MONTHS LATER
Days and months pass like wind blows in a windy day... Gang was enjoying each other company in and outside the hospital... Their friendship with every particular person was getting stronger as new feelings was developing in some people heart for others...
As strong as their friendship was, still they keep fighting with each other... Their friendship was unique as one second they would act like there wouldn't be friends like them in the whole world but other second it will be like they are the biggest enemy in the world...
While they work or discuss anything, sometimes they agree with each other but most of the time they will have different opinions which leads them to fight... To prove each other wrong, they used to challenge making team of girls vs boys and end up doing something crazy but they make sure that no one get harm and the activity take place out from the hospital...
For their craziness, they get scold by their parents but when it comes to prove the other team wrong, they just convince their parents somehow or other... Boys don't have to put much affect to convince their parents as Armaan parents never bother to check what their only son is up to as they are too busy making money...
Where else Rahul and Abhi parents did not live in same city as they, their parents don't have a clue about their day to day activities... Atul parents died just three years ago so their isn't anyone who he had to get permission...
So for the boys it wasn't a big deal but for girls they had to inform and convince their parents every time they go out for some adventurous game so they wouldn't get worried for them being away whole day... Riddhima needs to make her parents convince, specially her father as she being only child and she was the princess of his father...
Nikki parents also wasn't living with her but she needs to inform and take permission for whatever she do out from her WORK... Same goes with Anjali and Muskaan, Muskaan most of the time show her anger in front of her parents to convince them and knowing no one can stop her doing what she wants and she would do anything she want if she get permission or not...
So the girls were very protective but their parents trust them enough that they wouldn't go and put their life in danger... Also they have meet each and every person in their little gang and get to know about them in the last six months about them and their family...
OUTSIDE THE CITY, IN FOREST
People were running in between the trees while they hold guns and their face was hidden... They had put protect jacket on their body while they were arming each other as is it was war of live or die...
Shouting to each other, trying to escape from the shooter they keep running hiding every possible place they could in the forest which was only trees, rocks and wood around with muddy ground as it has rain a while ago making the ground muddy and leaving small ponds around...
As they continue arming and running around the trees, suddenly someone fall slipping because of the muddy ground...
'Oh no, are you okey Muski...' Anjali call out who wasn't far away from her...
'Haan main tik hoon Anjie... Yeh sab in boys ke wajahse ho raha hai... Na yeh log sochte hai humhe yeh sab karna nehi aate hai, na hum challenge accept karte...' Muskaan curse as she stood and wiping off the mud...
'It was our decision to prove them we can do these things Muski... Waise bhi in sab ki zarurat bhi nehi hai, hum jaante hai na hum kis kaam ke liyeh capable hai...' Anjali said as they stood hiding behind the tree...
'Haan lekin yeh idiot, duffer boys koh toh dikhana haina...' Muskaan said...
Just then someone shoot them as they peeped their head behind the tree to see where others were... While two pair of couple was shooting each other, other two was bickering over something...
Here the gang has come to play paintballs as a challenge by the boys... A day before boys were saying the girls only could play basketball and volleyball, they have no idea how to play something interest like paintball...
Girls who didn't want boys to underestimate their skills accept the challenge to prove how wrong they are only they didn't know it was just a way to make them agree to play something fun and excited like paintballs in forest...
'Abey tu aise khade rahenge toh woh log jeet jayenge... Maaro Anjali koh...' Rahul said who was arming to Muskaan...
'Main usko kaise maar sakta hoon Rahul... Usse zor se lag gayi toh...' Atul asked as he stood behind the tree...
'Nehi lagega idiot, we have wear jacket to protect getting harm...' Rahul said...
'Phir bhi, main usko nehi mar sakte...' Atul said...
'Oh ho, ek kaam karo... Tum Muskaan koh maaro, main Anjali koh maarti hoon..' Rahul said...
'Nehiii, tu Anjali koh nehi maarenge... Koi Anjali koh nehi maarenge...' Atul said...
When Atul started to over react hearing Rahul was going to shoot her, Rahul shake his head and move ahead now arming to both Muskaan and Anjali... Armaan, Riddhima, Nikki and Abhi were too busy to notice what others were doing as they arm each other without caring about the flag which they had to get to finished the game and win...
As if their arm was to shoot till all the paintballs finished, not to get the flag... Being the crazy people, they have actually forget the rule as they were too busy to shoot each other as if they wouldn't never get to shoot like this in their life ever again... Situation was like live or die for them as they keep shooting without caring about the rules of the game...
Game continue till they all got out of paintballs, they were in the middle of the forest with arrow boards around them to show the way to the winning point hanging on the trees... As soon as they realized they were out of paintballs, they stood looking each other as they took their helmet revealing their face...
'Ab toh sirf ek kaam bacha hai jeetne ke liyeh...' Armaan said as he drop his helmet and gun...
'Of course, aur woh kaam hum pura karengi tum log koh looser bane ke liyeh...' Riddhima said as she also throw the gun running towards the flag before taking her helmet seeing Armaan making his way to the same direction...
Others also understand what they were saying and going to do so they also follow them throwing the gun and helmet not caring how many mud were spreading over their cloths as they run as fast as they could in the muddy ground...
They were just ten foots away from the flag when suddenly Armaan slip and to get hold of something as he throw his hand he caught of Riddhima who was next to him... Both landed on the muddy ground as they were now covered with mud from head to toe...
Seeing Riddhima and Armaan on the ground cover with mud, others stop controlling before they could bump to them and slip on the mud... For a second, they exchange look as if they were trying to understand what was going on and next moment they brush out laughing their heads off...
When Armaan and Riddhima saw their friends laughing on them, they look at each other with smirk on their face as they nodded each other as they plan what to do next... Others were busy laughing seeing Armaan and Riddhima face as well as body cover with mud as they roll on the mud when they fall, didn't see the exchange expression between Armaan and Riddhima...
Their laugh came to a stop when Nikki and Muskaan scream when they were pull to the ground by Armaan and Riddhima as they were the closest to them, they pull Muskaan and Nikki... Nikki got hold of Atul to balance who got hold of Abhi where else Muskaan hold Anjali who hold Rahul to balance but they all end up falling together...
As they were in shocked staring at each other as if they had seen some ghost, Armaan and Riddhima started to laugh seeing their priceless expression... They all were on the ground now covering with muds from head to toe, if anyone come their they would surely think they are some kind of monsters...
'Teri toh...' It was Muskaan who came out from the shocked and attack Armaan with a hand full of mud, rubbing it on his hair messing it more then it was already mess...
'Oye sherni, yeh tu kiya kar rahi hai...' Armaan said trying to move Muskaan away from him as she was all over him busy rubbing mud on him...
'Jo mujhe pehle kar dena chahiyeh wohi kar rahi hoon... Tum kaminon ki wajahse dekho kiya haalat hogayi humhari...' Muskaan said as Armaan got hold of her hand moving her off from him...
'Sahi kaha tumne Muski, yeh sab in logo ke wajahse huva... Ab tum log ne maza karne ki socha hai toh hum tum logo ka maza chaka dhenge...' Nikki said as she also took a hand full of mud...
'Agree, so ready girls... For the most exciting part of the day...' Riddhima said understanding what the girls were thinking to do...
'Always ready Ridz...' Anjali said as she joins the girls...
Before the boys could get out from their sight, the girls attack the boys rubbing mud on them... Riddhima got hold of Abhi while Nikki got hold of Rahul where else Muskaan had already got Armaan under her hold and Anjali got hold of Atul who just was lost in her without protecting himself from her...
As the girl didn't stop, boys also started to attack them back with muds... While everyone else were busy in mud fight, Atul just laid letting Anjali rub mud on him... Seeing Atul lost in her, Anjali stop as she realized their position and how close they were...
Anjali try to move away but her feet slip and she landed on Atul who hold her securely in his arms... Anjali was startled feeling Atul hand around her waist holding her close to him while her hands landed on his chest... Both lost in each other eyes, while some hair of Anjali was coming on her face disturbing Atul sight...
Being lost in each other, they didn't realized that others was showering with mud... Atul move his hand up to Anjali face moving the fringe behind her ear so he can get a clear view of Anjali beautiful face... Wipping some mud from her cheeks, Atul smile seeing when he felt Anjali shivering under his hold...
They were back to their sense feeling someone fall on them, it was Nikki and Rahul follow over her as they landed on Atul and Anjali... Anjali whines feeling the sudden weight over them which make Atul push the others off from her...
'Guys, stop it... Kissi koh lag jaenge...' Atul said scolding as Anjali sit next to him rubbing her arm...
'Enough guys, I think ab humhe chalna chahiyeh... Neither of us win or loose, waise bhi humne rules koh follow nehi kiya toh game koi bhi jeete usse kiya fark padta hai...' Anjali said standing still rubbing her arm...
'Are you okey Anjali...' Atul asked seeing Anjali rubbing her arms...
'Haan Atul, main tik hoon...' Anjali said...
'Oye Champ, mujhe bhi lagi hai lekin tum ho ki tumhe sirf Anjali ki dard dikhai de raha hai...' Nikki said complaining as she rubbed her feet as she twist it...
'Tum log dekh nehi sakte, aise kissi ke upar ghir jaenge toh chot toh lagne wali haina...' Atul said...
'Ab chodo, lets go home... I m very tired, aur kal hospital bhi toh jaana haina...' Anjali said...
Soon they make their way out from the forest, clean themselves a little before they got back to their respective houses... On the way back, still they were bickering over the game which took place a while ago... Only Anjali and Atul were quiet without taking part in the discussion they were having through the way back to home, while Anjali and Atul were busy trying to understand the new feelings they have towards each other if it was one side or the other also have the same feeling for the other...
Hellowww Friendsss and Readersss....
Surpriseeeeeeeeee... hehehe...
We know we are hanging back with our FF update and still we are here with another story...
This is our very first three Shot and hope u all would enjoy it...
We know u must be thinking why we suddenly decide to write an TS when we didn't give FF update...
So let we thank you all (Leaving some particular people who don't like us to say thank, for them we would like to say we love you... We know those people will know whom we are taking about hehhee...) for unconditional love and support u all had been showering on us from the last ONE YEAR...
Yes, U all read it right....
Its been an year today that we both had started writing as a team....
We, ourself couldn't believe that we have been writing for an year because half of the year we both vanished hahaha...
Its true we didn't give regular updates but we will still continue with our updates as much as we could get time...
We appreciate ur support, love and how much patience u all have shown when it come to our FF update...
A big hug from us and lots of love to all...
Truely we are very happy and Insha Allah we will keep writing with u all support and love...
Muwaahhh :*
This is a little gift from us for bearing us who aren't really active half of the year and make you all wait so long for the updates... We hope u all would love this small gift...
As it is three shot, we will post second part on Wednesday and last part on Saturday....
Till then enjoy...
Take care....
We love you all....
With Love,
Rihoohaws &
Sohah (SoHoo)