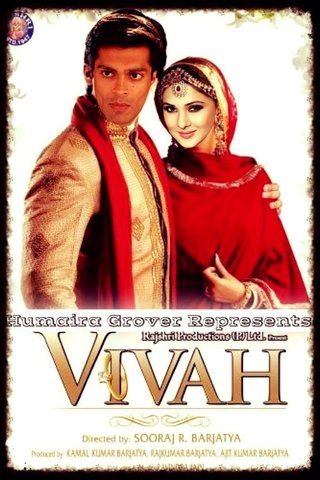 Suddenly the voice of his phone call woke him up from his thoughts. He picked it up only to see muskaan's number flashing. He answered the call, and the phone dropped out of his hand.
He quickly grabbed his things and left for the hospital.
HOSPITAL
Ananya was still in the OT, while the others were outside praying for her health. Muskaan was leaning on a wall while Nikkita and Riddhima were sitting there with blank expressions.
Suddenly Muskaan saw Armaan running towards her.
Mu: bhai aap agaye?
Ar: Kya hoa hai mom ko?
Mu: yeh Sab bhabhi ki waja se hoa hai!!!
Riddhima looked shocked at Armaan and Muskaan. Nikkita got furious and got up.
Ni: Di Bhabi ko dosh maat do!!!
Mu: unki baat ki waja se Aaj mom iss haalat mein hai!!!
While they were talking armaab grabbed Riddhima by her arm and dragged her into an isolated corridor of the hospital. He pushed her into a wall.
Ar: tumhari himmat kaise hoyi mom Ko yeh baat batane ki?
Ri: (crying very badly) ar-Armaan aap gh-ghalat-
Ar: SHUT UP!! Just shut up!!!
Ri: Armaan Maine m-mom ko nahi-
Ar: tume pata bhi hai Ke mom ko iss halaat mein dhek ke mujh par kya beet rahi hai?
He took her arm and brought her closer. She banged into his chest. She could see his bloodshot red eyes. Which were ready to burn into ashes. He twisted her arm on her back, whiled she cried in pain.
Ri: ch-chodiye mujhe d-dard horaha hai?
Ar: (sarcastically) Dard? Tumhe pata hai ke mom kis dard se gujhar rahi hai? Oh I'm sorry main bhool gaya tha? Tumhare to Khud ke parents tumein chod ke chale gaye, how would u know.
He pushed her and she banged into the wall. He left her, and she fell down crying. How much more miserable her life could get? What sin did she commit in the her previous birth, for which she had to pay now.
Ri: Armaan Kyun karein hain aap aisa? Aapki berukhi Bohot dard deti hai mujhe!! Mana ke mere maa papa nahi hai, par aaj aapki iss baat ne mujhe ehssas dila diya hai ke main iss duniya mein akeli hunn! Koi Mera nahi! Kash, kash maa aur papa aapne Saat mujhe le jaate! Maa aap kyun mujhe iss duniya mein akela chod diya? Kash uss raat aag mein main bhi aap ke saath aur papa ke saath marr gayi hoti!!!
FLASHBACK
The house was decorated beautifully with flowers and lights, until a shot circuit happend and Fire was everywhere. People were running here and there. A three year old girl was crying in her chachu's lap.
Girl: chacha jee, ridzi ka hai?
Chacha: beta Woh yahi hai aapki chachi ki godh mein!
Whilst, a lady, 8 months pregnant was holding a little angel who was only 1 and a half years old.
Chachi: meri godh barahi ke dinn hi aag lagni thi!!!
Chacha: (crying) Padma! Tume godh barahi ki pari hai aur meri bhaiya bhabi aag mein jal chuke hain?
Padma: shashank to aur kya karun? Saari zindagi ka bojh humare kandhon par daal ke chale gaye!!!
Shashank: (raising his voice) Padma khabardaar jo inn bachiyon ko bojh kaha to!! Aaj se yeh MERI betiyan hain, main parvarish karonga inki!!!
FLASHBACK END
Ri: Maa chacha Jee ne vada kiya tha ke koi unki bhai ke bacho par ungli nahi oothaiga!! Parr unho ne bhi aapna vada Todd diya!!
Main kya karon? Kiss ke paas Joan?
Di bhi nahi hai? Koi nahi hai mera iss duniya mein?
She was crying very badly. Riddhima who was crying very badly, was unaware of someone's presence. Nikkita had heard all her sayings. She was in tears. Her bhabhi, who she knew had a tough childhood, but didn't know that she was in such a pain since childhood. She was in tears, today no one was on her bhabhi's side, not even her bhai, who would do anything to make anyone happy.
She approached a torn riddhima and put a hand on her shoulder. Riddhima got up and wiped her tears and turned around smiling.
Ri: (chocked) arre Nikkita tum? Maa ki tabiyat kaisi hai?
Ni: bhabi bhai ne aapko daant hai!!
Riddhima nodded negativly trying her best to smile. Nikkita approached her and hugged her. While she hugged her, Riddhima's tears were uncontrollable now, they ran rushing down her cheeks falling in nikkita's neck.
Ni: (coming out of the hug) bhabhi aap to kyun rahi thi?
Ri: main to nahi rahi thi!
Ni: bhabhi aap jhoot bol rahi hai
Ri: nahi Nikkita main maa ki waja se pareshaan thi!
Ni: kahin aap bhai ki waja se to nahi ro rahi thi?
Even though Nikkita knew the truth behind riddhima's tears, she still wanted to know it from her. Riddhima turned around and nodded negatively.
Ni: sure?
Ri. Haan!
Ni: (not convinced) acha theek hai chalein, mom ko dhek Ke aate hai!
Ri: umm nikkita Tum jao main ghar jarahi hunn maa ke liye soup banane!
Ni: to chalein na mom se mil ke main bhi chalti hunn!!
Riddhima didn't want to go meet Ananya right now because Armaan was there and She didn't want to face him. She couldn't bear his hatred towards her now.
Ri: umm Nikkita main baad mein mil lungi. Abhi soup bhi banana hai.
Nikkita left and Riddhima was heading outside when she bumped into a guy.
Ra: namaste bhabi!
Ri: (confused kya main aapki jaanti hun?
Ra: Jee main Armaab ka business partner aur dost hunn!! Apki shaadi mein bhi aya tha!
Ri: oh I'm sorry Maine aapko pehchana nahi tha!
Ra: it's ok! Woh Aunty kaisi hain?
Ri: unko hosh agaya hai! Excuse mein mujhe Zara Ghar jaana hai!
She left and Rahul noticed that her eyes were bloodshot red. Armaan had done something wrong he guessed. He proceeded towards Ananya's room. He entered it and saw nikki and Muskaan standing by her bed side while armaan was sitting next to her.
Ra: namaste Aunty!
An: namaste beta! Kaise ho?
Ra: main theek hunn! Aap kaisi hain?
An: main theek hunn bacha.
She scanned the room, only searching riddhima who was nowhere to be found.
An: Nikki beta Riddhima kahan hai?
This time Armaan glanced at the whole room and frowned. Don't know why but he felt bad at shooting at her.
Ni: woh mom Bhabi aapke liye soup banane gayi hain ghar!!!
An: Kya zaroorat thi?
Ni: (glaring at Armaan) main gayi thi unhe bolane lekin unki ankhein ro to kar swell hogayi thi to I thought thoda rest bhi kar lengi!
Ra: haan Aunty! Main bhi unhe reception pe mila tha aur unki ankhei Bohot laal thi!!!
Hearing this Armaan felt more bad. Maybe he shouldn't have screamed on her that badly. But she was the reason that his mom got a heart attack. But still she said that she didn't tell ananya. But Muskaan can't lie. All these thoughts were annoying him. He excused himself and went outside the building. He loosened his tie, and closed his eyes while leaning one hand on a tree.
FLASHBACK
Man: Ananya ye MERI Patni hai, Rashmi!!!
An: Billy yeh tum kya keh rahe ho? Yeh tumhari Patni nahi hosakti!
Just then a lady dressed in red saree approached her with a 13 years old boy.
Ra: yeh humara beta hai, AYAN! Kya abb bhi kahogi gi ke main inki Patni nahi hunn?
An: (tears were rushing down her eyes) billy tum aisa kaise karr sakte ho? Tume Armaan, muskaan, aur nikkita ka khayal nahi aya?
A 14 year boy was standing in the corner shocked, looking at his dad with a lady and her son. Beside him was a 12 year old girl who was shocked. Suddenly, a 10 year girl came.
Girl: dad yeh Aunty kon hai?
Bi: nikkita yeh tumhari mama hai!
Ni: nahi aisa nahi hosakta!!
Ananya approached billy and held him by the shoulders.
An: main tumse Bohot PYAR karti hun! Please kaho yeh jhoot hai!
Bi: (pushing her away) nahi yeh sach hai! Aur Abb agar ISS ghar mein rehna hai to Rashmi ko sweekar karna hoga! Aur aapne bete ko kaho ke mere bete keliye room khali karde!!!
Ananya was shocked out of her wits when her called their son, only her son. Just then the boy approached them, holding the two girls hands.
Boy: dad Maine aapko humesha role model samjha tha! Par u r a jerk! I hate you!!! Aap itne gire hoye honge ke aapni hi bete ko Kamra khali Karne ko kahinge. Chalein Kamra kya cheez hai? Woh to main khali karr hi dunga, parr aapne mujhe mom beta kehne se Paraya kardiya!! I HATE U!! Main, mom, nikki, aur muskaan ghar chod ke jarahe hai! Aap rakhein aapni Patni aur bete ko aapne pass, humein inki koi Zaroorat nahi hai!!!
Billy got angry and slapped him hard. Rashmi and her son smiled while Ananya was shocked.
Bi: Jao shokk se Jao!!! Lekin mark my words ARMAAN MALLIK!!! Tumhe koi nahi Sahara dega na tumhari maa ko!! Dhake khate phiro ge!! Aur phir mere paas wapis maat aana bheek mangne!!
Ar: don't worry Mr. Balvinder Mallik! Agar bheek maangni bhi padi to aapse nahi maango ga! Aur rahi baat Sahare KI to MAIN aapni behanon ka aur mom ka Sahara bano ga! Chahe koi mera banne ya na banne!!!
Saying so, he took Ananya and the two girls and stormed out of the mansion.
FLASHBACK END
Okkk Guysss!!!
This Part was dedicated to my Pyaari si Sanju And Ruppkotha!! Mujhe pata hai ke tum Dono iss part ki dedication se melt nahi honay wale, parr Yaar atleast try to karr sakti ho na??
Dheko Next time, DMG ke nana ki kasam tum Dono ko no sorry us thank you, only I love u!!
Please Abb ghussa na ho!!!
That's it 4 today!!! Hope you liked this part!!!
Love Humaira "