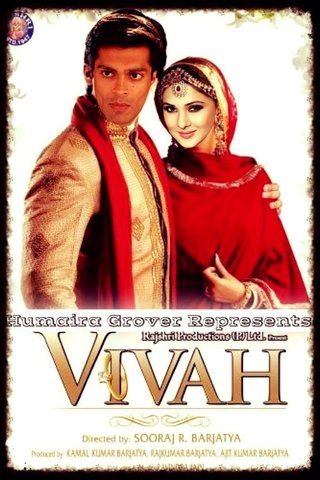 EVENING
Ananya was resting on the hospital bed when Riddhima came in. Nikki was sleeping on the couch. Armaan had left for office as he had a meeting and muskaan went home because doctor only allowed one person to stay with Ananya over night.
Ri: namaste maa!
An: arre beta tu agayi! Acha hoa main bore horahi thi!
She was about sit when Riddhima ran to her In order to stop her from sitting.
Ri: arre maa kya Kari hain aap?
An: beta main aur nahi latna chahti! Mujhe tujse baate Karni hai!
Ri: to maa kijye na bas bethe mat aapko Araam ki zaroorat hai.
Riddhima put the soup bowl on the side and sat next to Ananya's bed. Ananya saw her eyes were puff red. Her skin beneath her eyes was swollen. She could see marks of dried tears on her cheeks.
An: Riddhima! Beta Aaj Teri shaadi ka pehla din tha aur tu yaha hospital-
Ri; koi baat nahi maa main yahan aapni maa ke paas bethi hunn
They were talking when nikki woke up. She saw Riddhima and ran to her.
Ni: (hugging her) hiii bhabi
Ri: hi Nikkita
Ni: (coming out of the hug) arre aapko to ghar pe hona chaiye bhai ke saat. After all aapki shaadi ka pehla dinn hai!
Hearing Armaan's name riddhima's face's colour drained. She remembered when Armaan shouted at her this morning. Nikki saw this and remembered how her bhai shouted at Riddhima this morning.
Ni: (whispering) I'm sorry bhabhi main bhool gayi thi ke bhai-
Ri: (at the verge of tears) it's ok nikkita! Tum ghar jao! Main maa ke paas ruk jaati hunn! Tumhara college bhi hai kal!
Ni: leikin bhabi-
Ri nahi nikkita tum ghar Jao! Maine khana bana diya hai, aapne bhaiya ko keh dena kha lein!
Nikki was about to retort but Ananya stopped her.
An: Haan nikki beta tu jaa! Riddhima mere paas ruk jaati hai aur waise bhi mujhe aapni Bahu se Bohot saari baatein Karni hai!
Ni: acha! Main Bhaiya ko phone karke aati hunn ke Woh mujhe pick karlein!!!
Nikkita went outside to call Armaan while Riddhima moved to take out the soup container.
Her eyes were bloodshot red. She came and sat beside Ananya and forwarded the soup bowl.
An: beta mujhe tujhse baat Karni hai!
Ri: boliye na maa!!
An: beta Armaan ne tujhe meri waja se daanta tha! I am sorry!
Ri: nahi maa! Kaisi baatein Kari hain aap? Armaan ne mujhe bilkul bhi nahi daanta!
An: beta main jaanti hunn Armaan ne tujhe sweekar nahi kiya aur muskaan ka behaviour bhi to-
Ri: (with a sad smile) maa, muskaan meri chuti behan jaisi hai koi baat nahi agar usne kuch kaha bi! Aur jahan tak Armaan ki baat hai to, shayad Woh subha aapki health ki waja se pareshaan hogaye thay isiliye thoda ghussa hogaye thay warna aisi koi baat nahi hai!
An: dheko Riddhima beta mujhe pata hai Armaan-
Ri: maa Maine aapse kaha na aisa kuch nahi hai! Aap khamaka mein tension le rahi hain! Chaliye abb yeh saari baatein chodiye aur yeh soup pijiye, main special aapke liye banaya hai!!!
Ananya smiled at riddhima's antics. Riddhima forwaded her a spoon of soup and she gladly took it. While Riddhima was feeding Ananya, she was looking at Riddhima lost in a deep thought.
An: (mind) main jaanti hu Riddhima ke tu jhoot bol rahi hai! Armaan ne tujhe Suba meri waja se hi daanta tha, aur tujhe uss baat ka Bohot dhuk hoa hai! Kab tak aapna dard chupati phire gi?
Kyun aapne aap ko azhiaat de rahi hai?
Ananya was lost in her thought while Riddhima was feeding her. Both were unaware that someone had heard their conversation. Nikki and Armaan were standing outside, they both had heard their convorsation. Nikki had tears in her eyes while Armaan was convincing himself to not be guilty but couldn't help.
Ni: bhaijaan aap kyun aisa karein hain? Agar bhabi ki jaga koi aur larki hoti to Sara such mom ko bata deti, lekin bhabi ne kuch nahi kaha aapke khilaaf!
Ar: (guilty) nikki Woh- Woh shayad isiliye aisa Kari hai kyunke Maine usse subha daanta tha ke Woh mom ko kuch na bataye!
Ni: (frustrated) bhaijaan u know what? Aap kabhi bhabi ko samaj nahi sakte. Aap aur muski di ek jaise ho!
Saying that she entered the room and smiled at Riddhima. Riddhima smiled but her smile faded when she saw Armaan entering. She quickly got up from the bed and stood beside nikki. Armaan noticed this but chose to ignore it. He went and sat next to Ananya's bed and caressed her head.
Ar: mom abb kaisi tabiyat hai aapki?
An: theek hun beta!
Ni: acha mom aapna khayal rakhiye ga hum subha aienge! Take care!!
Ar: ok mom bye! Will see u tomorrow!!!
Armaan left giving a glare to Riddhima. Nikki was about to go but Riddhima stopped her.
Ri: nikkita Tumhare bhaijaan ghusa hai par please make sure that he eats his dinner. I know he is angry par please try! Aur Haan koshish karna ke unko pata na chaley ke ye khana Maine banaya hai!
Ni: (putting her one hand on riddhima's cheek) main jaanti hun bhabi! Aapko kehne ki zaroorat nahi hai! Main bhaijaan ko khana dedongi!
Abh main chalti hunn! Aapna aur maa ka khayal rakhiye ga!
Nikkita left leaving Ananya and Riddhima alone in the room. Ananya decided to take a small Nap as she was tired while Riddhima proceeded towards the window to take a glimpse of the dark sky. The sky was pitch black dark. Clouds were dark black. Riddhima looked at the dark sky and a lone tear dropped from her eyes.
Ri: (mind) mere aas paas Sab log hai, par uske bawajood bhi main tanha hunn! Tanhai hi tanhai hai mere paas. Kabhi kabaar to jeene ki waja bhi nahi jaanti! Jab iss dunya mein Mera koi hai hi nahi to main zinda kyun hun. Maa aap to sawrg mein bethi hongi na par aapne beti ko iss nark mein chod aayi! Kyun kiya aapne aisa? Agar uss raat main aapke Saat aag mein jal gayi hoti to aaj na main, chachi par bojh hoti, na main Armaan pe bojh hoti, kisi pe bhi bojh na hoti. Uss raat aag mein nahi jali thi parr uski jalan aaj tak mehsoos hoti hai! Pata hai maa? Jaab Armaan, nikkita, muskaan ko dhekti hun na To thoda jealous feel karti hunn, kyunke unke papa unke Saat nahi hai parr unki maa to haina! Lekin main aanat hunn! Besahara, akeli!
Akeli barhi hona kitna Mushkil hai yeh sirf mujhe pata hai!
Riddhima's eyes were wet with tears completely now. Her trance was broken when the nurse came in.
Nurse: mrs Malik doctor ne kaha hai ke Ananya Jee kal afternoon mein ghar jaa sakti hai!
Ri: thank you!
The nurse left and Riddhima took her phone to call nikki.
MALIK MANSION
Armaan and Nikki had came home 30minuyes before. Muskaan had already went to bed. Nikki had insisted Armaan to eat dinner when kaki, their maid had interuppted them telling that she had told Riddhima not to cool but she didn't listen. When he heard that Riddhima had made the food he refused to eat. Now after dinner they were sitting in the living rio drinking coffe when Nikki's phone rang. Seeing the caller ID she put the phone in speaker.
Ni: hello bhabi!
Ri: hi nikkita!
Ni: koi kaam tha bhabi?
Ri: Haan Woh tumhe batana tha ke maa ko hum ghar laa sakte hain kal afternoon mein.
Ni: ok bhabi waise aapne kuch khaya?
Ri: (cracking voice) na-nahi dil nahi kara tha!
Ni: bhabi aap to rahi thi?
Ri: na-nahi nikkita aisi koi baat nahi hai! Woh main bus- Acha tum Woh chodo, yeh batao ke Sab ne khana khaliya?
Ni: (glaring at Armaan) Haan bhabhi
Ri: (hesitating) aur- Armaan ne?
Ni: nahi! I'm sorry bhabhi Maine try kiya tha!
Ri: (cracking voice again) it's…ok nikkita! Main…main Samaj sakti hunn! Acha main rakhti hunn tum, tum so jao, tumhara college bhi hai!
Ni: ok bhabi bye!
Ri: (whisper) bye!
She cut the call and went to her bedroom without even looking at Armaan. Armaan felt a bit guilty but ignored his feelings. He went straight to his room and went to bed. When he was about to sit on his bed, he felt something piercing under his feet. He picked it up and saw it was riddhima's broken bangle. It had a little dried blood on it. He then remembered how last night he pushed her and she felt down. That might have hurted her.
Ar: kahin usse chot to nahi lag gayi! Khair mujhe kya! Par still main uske Saat kuch zada he drastic behaviour rakh raha hunn!!
Pushing his thoughts aside he went to bed. It had been one hour and Armaan was fighting with his sleep. He woke up due to hunger. He went to the kitchen and had a peek in the fridge to find the food made by Riddhima and the Kheer. Not having any choice he warned it up and ate it. No matter how much he hated Riddhima but still food made by her was delicious. He decided to try the Kheer also. When he ate the kheer, he was shocked. It was the most delicious kheer he had eaten till date.
Ok Guys that's it for today!!!
Hope you like it!! I know it's been a while since I update but I was so busy in my assignments moreover thoda phir bimaar hogayi, but better now! So u hope u guys like it! Plz comment, like, it motivates me!!! Tell me wether u liked or not!!
Luv Humaira :)"