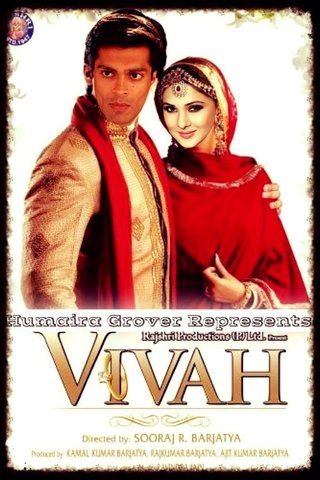 NEXT MORNING
Riddhima was giving Ananya her medicines when Armaan, Muskaan, and Nikki entered.
Ni: hi mom, hi bhabhi!!!!
An: kaisi ho?
Ni: main theek hunn!
Ar: mom abh aapki tabiyat kaisi hai?
An: main theek hunn! Bus doctor aati hi hogi mera checkup karne!!
Riddhima was helping Ananya sit up when Nikki randomly aske her something.
Ni: bhabhi aapni khana khaya tha kal raat?
Ri: woh- haan Nikkita!!
An: riddhima tune kab Khana khaya tha?
Ri: woh maa -
She was about to say something but the doctor came in to her rescue. The doctor came in and checked Ananya. After checking her, she turned to Armaan and Muskaan.
Doc: abh yeh Bilkul theek hai! Aagar aap Inhe sahi waqt parr na late to we could have lost her!
Ni: are doctor yeh humara kamaal nahi hai! Yeh to riddhima bhabhi ka kamaal hai Jo mom ko time pe hospital le aayi!!!
Hearing riddhima's name the doctor froze and looked at riddhima. Riddhima was equally shocked looking at the doctor.
Doc: DR.RIDDHIMA AAP?
Ri: Dr. K-kirti???
Kir: (not believing her eyes) Dr riddhima I'm so happy to see you again!
Ri: Dr kirti aap to US shift hogayi thi na?
Kir: haan Lekin I came back 3 weeks ago! Parr aapne kyun sanjeevni quit keeya?
Ri: woh-
Before riddhima could answer, the rest in the room were shock with the sudden news. No one knew about riddhima, that she was a doctor. Ananya was bewildered by this news, while armaan, Nikki and Muskaan were frozen hearing this news.
Ni: ri-riddhima bhabi a-a-aap doc-doctor hai?
Kir: haan yeh doctor hai!!! If u don't mind mrs Malik main aapki Bahu borrow karlun, my colleague in other words?
An: (surprised) haan haan sure!
Riddhima and Kirti left the room. Kirti went to her cabin, followed by riddhima. As soon as hey both entered the cabin, kirti closed the door, and hugged riddhima tightly. Coming out of the hug after a good 5 minutes she cupped Riddhima's face with tears in her eyes.
Ki: (whispered) Riddhima!
Ri: (same tone) BHABHI!!
Ki: kaisi hai Tu? Itne saalon baad mill rahe hain!
Ri: shubankhar bhaiya kaise hai aur shruti kaisi hai?
Ki: shubankhar theek hain aur shruti aapni bua ko bohot miss karti hai!!!
Ri: bhabhi aap…itne saalon baad wapis aagaye hain to ghat wapis kyun nahi ayye?
Ki: (sad smile) tum to jaanti ho riddhima mere se shadi Karne ke baad padma Aunty aur shashank uncle ne Hume accept nahi Kiya tha! Aur mere pregnancy ki khabar sunne ke baad unho ne hume thodi der rakh liya parr jab shruti 3 saal ki hoyi to nikaldia!!! Uske baad kaise humne 2 saal ekk poor colony me rehna pada, aur wahan se sanjeevni kitna door tha! Phir shubankhar ko US ki opportunity milli to hum chale gayye! Lekin abh ekk nayi umeed ke saath ayye hain, ekk nayi zindagi ki shuruwat karne! Shayad uncle aur Aunty Hume maaf karde!!!
Riddhima had tears in her eyes listening to all this.
Ri: (keeping a hand on her shoulder) Sab kuch theek hojayga bhabhi! Akhir kab tak chacha Jaan aapne aiklote bete se Rooth sakte hain?
Ki: hum bhi issi ummeed ke saath ayye hain!
She hugged riddhima once again. Riddhima and Shubankhar shared a great sibling bond even though they were cousins. After Kirti came into their lives, padma was against kirti, but Riddhima was always supportive and on kirti's side.
Ki: tu bata yeh shaadi…yeh Sab kuch kya hai?
Ri: bhabi meri parso shaadi hoyi thi armaan se!
Ki: aur tu hospital mein kya Kari hai?
Ri: woh maa ko heart attack aaya tha to-
Ki: ohh I understand!!
Ri: chaliye abh chalte hai isse phele woh Sab yaha ajaye!!!
They both giggled and went towards Ananya's room. While on the other side in the room, the breaking news had left them shocked.
An: shashank bhaisaab ne kabhi bataya nahi ke riddhima doctor hai!
Ni: Lekin mom bhabhi ne aapni job kyun chod di?
Mu: (interfering) woh isiliye cuz itne rich family mein shaadi jo hogayi hai unki! Abh unko kaam Karne ki kya zaroorat hai?
Ni: (disgusted) di I can't believe ke abhi bhi bhabhi ke barre mein Aisa sochti ho!!
An: Nikki chod na! Kisse keh rahi hai! Na isse apni bhabhi ki kadar hai aur na iske bhai ko aapni biwi ki!! Aaj uss bachi ki waja se main zinda Hun! Huh, Lekin inn dono ko sharam thodi na ayegi! Aur armaan, Zada Zada Teri shaadi ko 2 dinn hoye hai aur tu usse seedey muon baat bhi nahi Karta!!!
Ar: mom please!!!!
Somewhere, Armaan was guilty, but he couldn't help it. He couldn't give her any happiness. Every time she came in front of him, his anger boils. Sometimes because she married him when didn't wanted to and sometimes that he ruined her life by marrying her. She deserved a lot happiness but he couldn't give that to her.
He was lost in his thoughts when Riddhima and Kirti came in. Riddhima had a small smile playing on her lips which was unseen by armaan. Somewhere he was happy that she got her smile back.
Kir; I must say Mrs. Malik aap bohot lucky hai ke aapko riddhima jaisi Bahu milli!!! Aapko infact Sanjeevni ki best doctor aur Cardiologist Bahu ke roop mein milli hai!!!
Ni: bhabhi cardiologist hai? Matlab-
Kir: dill ki doctor!
Ni: isiliye jab mom ko heart attack aaya tha to bhabhi ko right away pata chal Gaya tha!! Wow bhabhi ur great!!
Nikki hugged riddhima side ways while armaan and Muskaan looked at shocked. Muskaan, still in her ego, thought that riddhima was just doing this all to gain fake trust in their eyes and get all the wealth they had. While armaan was shocked, how many surprises this girl will give him. How badly he treats her but she returns him a sweet answer. He blamed riddhima for his mom's heart attack, and she kept mum.
Which soil was this girl made from?
Kir: (bringing him out of her thoughts) mr Malik abh aap Inhe ghar leja sakte hain!
Ar: thank you doctor!!!
Saying so armaan payed the hospital charges while Nikki and Muskaan slowly took Ananya to the car. Muskaan sat infront with armaan while riddhima and Nikki sat in the back with Ananya.
Heya guys!!!
So here's the part hope u guys liked it!!!!!
Luv humaira