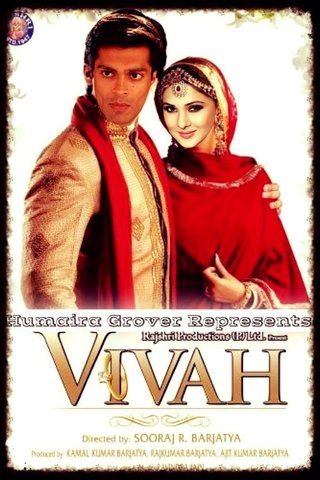 AFTER 1 WEEK
Ananya's health was better now. Although Nikki and Riddhima didn't let her do any work in the house. Muskaan was busy with her fashion house business. Armaan, being a successful business man, had to go out of station for some business meeting for 2 weeks. He had went to New York.
Riddhima was setting the dining table for dinner when the phone rang. She rushed to the phone. As it was a landline, it didn't show the number. She picked it up.
Ri: hello?
Armaan heard the sweet voice and was memorized with it. Yes it was Armaan who was calling. He wanted to know about Ananya's health.
Ri: Hello??
Ar: (coming out of the trance) huh! Main armaan bol Raha hun!
Ri: armaan aap? Kaise hain?
Ar: (ignoring her) maa ko phone do!
Ri: Acha aap rukiye main dete hunn!
Riddhima went to Ananya's phone and told her about armaan's phone. Ananya went to the hall and answered his call.
An: kaise ho beta?
Ar: main theek hunn mom aap kaisi hain?
An: main bhi theek! Tu bata kab araha hai wapis?
Ar: mom ekk aur week reh gaya hai!
An: waise armaan Teri shaadi ko eek hi week hoa hai aur tu out of country chala gaya hai!
Ar: mom plz!!! Mein already bohot busy hunn kaam ko leker mujhe aur pareshaan matt kijiye!!!
An: Lekin beta abh shaadi ki hai to nibahni to paregi na!
Ar: SHAADI SHAADI SHAADI!!! Mom aapne kaha tha shaadi karlo main karli, Lekin Maine phele bhi kaha tha aur abh bhi keh raha hu ke main nahi karna chahta tha yeh shaadi, aur yeh baat riddhima bhi jaanti hai!
An: (getting angry) Akhir uss bachi ka kasur kya hai armaan?
Ar: (sad voice) kasur uska nahi mom mera hai! Main hi usse koi khushi nahi de sakta!
An: dheko armaan maazi (past) mein jo hua usse bhool jao!!
Ar: chaliye mom mujhe meeting Keliye jaana hai!
An: meeting raat mein?
Ar: (laughing) mom aapke waha raat hai aur mere yaha subha!
An: oh Acha ok beta take care!
Ar: bye mom!
Ananya hanged up the phone and proceeded towards the dining table to eat dinner. Muskaan was already sitting there while Nikki had a book in her hand, her mouth stuffed with food, spoon in her hand. Riddhima was putting in her plate. Riddhima realized that Nikki wasn't chewing, just reading her book. She sighed and went towards her. Taking the book out of her hand she put it on the side, while Nikki frowned.
Ni: bhabhi kya kari hain? Padne dijiye na!!! iss book pe essay likhna hai!!!
Ri: dheko Nikkita main Teri help kardungi essay mein Lekin abhi Khana kha lo!!!
Ni: bhabhi plz!
Ri: Nikkita plz!
Ananya saw this and smiled. She loved how Riddhima was taking care of Nikki. That's what she wanted for a daughter in law. She was a perfect match for her armaan. But alas, armaan couldn't understand that. It was all her fault, that her son had faced a horrible past.
An: (thinking) kash billy tumne humare saath Aisa na kiya hota tu aaj hum sab khushi khushi jee reh hote! Kash armaan aaj waisa hota jaise phele Hota tha, khush rehne wala, hasta khelta, to aaj yeh bachi bhi iss haal mein na hoti!!
Riddhima noticed Ananya who was lost in deep thoughts. She proceeded toward her.
Ri: maa aap khahye na Khana yaha kya kari hain?
An: huh? Haan beta chal tu bhi kha le!
Ri: arre maa Maine to already khaliya jab aap khayalon mein khoyi hoyi thi!
An: oh Haan chalo Acha main aati hunn!
Nikki got up from her seat, wiped her face and took her book and ran upstairs. Before Ananya sat down to eat, she gave Riddhima a glass full of milk, while Riddhima got confused. Ananya understood her expression and smiled.
An: beta yeh dhood Nikki ko de aao! Woh kya haina raat der tak yeh padti rahegi aur phir iski sehat theek nahi rahegi!!
Ri: aap pareshaan Matt hojiye main abhi usse dhe ke aati hun usse!
Riddhima rushed to Nikki's room while Muskaan's eyes followed her direction. She was looking at her attentively.
Mu: mom yeh harr waqt bhabhi Nikki ke saath kyun chipki rehti hai?
An: jealous horahi ho na beta!
Mu: m-main kyun jalun gi!
An: waise beta woh hai hi aisi ke kissi ke bhi dill mein jaga bana leti hai!
Mu: whatever! Main sone ja rahi hun!
She ran to her room, where as Riddhima entered Nikki's room.
Ni: arre bhabhi aap?
Nikki, who sitting on her laptop, trying to call armaan on skype, who wasn't answering, frowned to see Riddhima with a glass of milk in her hand.
Ri: Haan Nikkita! Woh maa ne bheja hai!
Ni: bhabhi mujhe dhood Bilkul nahi pasand!
Ri: peena to tumhe parega! Maa ne kaha hai!
Ni: (pout) peena zaruri hai?
Ri: (holing her chin) Haan meri Jaan!
Nikki smiled and took the glass of milk and gulped it down. After drinking it she made a disgusted face and Riddhima giggled.
Ri: to batao kya Kari thi? I thought tume assignment banani hai?
Ni: Haan Lekin socha bhaijaan se thodi der Skype pe baat karlun!
Ri: hmmm to call nahi uthayi?
Ni: nahi! Phir try karti hun!
She was calling him but then she gave up, without cutting the call.
Ri: kya hoa?
Ni: mujhe pata hai woh nahi uthayeinge!
Ri: hmm busy honge!
Ni: chale bhabhi goodnight main to aapni assignment banane lagi Hun!
Ri: Nikkita agar tum bura na Mano to main yahan beth sakti Hun?
Ni: manaongi main bura……agar aap mujhe Nikkita keh kar bulaeingi!
Ri: (pout) to phir kya bulaon?
Ni: Nikki!
Ri: ok Nikki jee main aapke paas yahan Beth jaon?
Ni: Lekin bhabhi aapko neend nahi aayi?
Ri: nahi! Tumhe pata hai jab main tumhari umer ki thi na, to main saari saari padti thi, aur mere liye koi dhood nahi bhejta tha! Isiliye aapne aap ko lucky samjho!
They were busy talking, unaware of the fact that armaan had heard their conversation. When Nikki had called him, and didn't cut the call, he had answered it. But Nikki didn't notice because she had closed a bit of the laptop's lid, moreover she had plugged earphones in so his voice couldn't be heard.
Ni: (whining) bhabhi mujhe nahi likhna yeh essay!
Ri: konsi book pe likhna hai?
Ni: Romeo and Juliet
Ri: (excited) you mean the legendary love story?
Ni; aapko love stories pasand hai?
Ri: Haan! I love them! Jaise ke Romeo Juliet, heer ranjha, Edward aur Bella!
Ni: iss ka Matlab aapko inn Sab ki stories pata hai?
Ri: Haan!
Ni: phir meri help kijiye na!
Ri: Acha theek hai main tumhe story batati hunn!!
Riddhima started to tell the story, not know that not only Nikki was listening to her story, armaan also was. He was amazed that his wife was such a good storyteller.
That's it for 2day
Hope you all liked it!!!