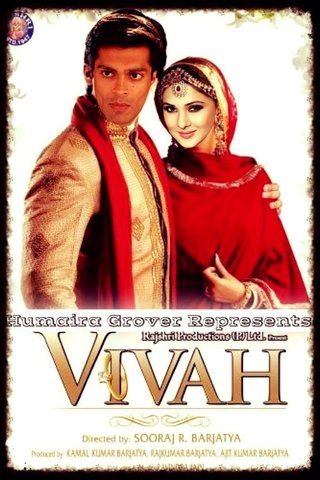 PART 24
An: isse kya hoa?
Riddhima and nikki ran to Muskaan's room followed by Ananya. They entered the room to see muskaan sitting on her bed crying. Riddhima went and sat next to her while Nikki sat on the other side. Riddhima put an arm around her shoulder and Muskaan cried on her shoulder.
Ri: muskaan kya hoa hai? Tum ro kyu rahi ho?
Mu: b-bhabhi I-I lost m-my best f-riend! Bhai mujhse nafrat karte hai!! Woh mujhse abh pyaar nahi karte! Kya main itni boori hu? Maana ke maine galti ki hai! Lekin meri galti ki saza itna badi kyu hai?
Ri: Armaan tumse naraaz nahi hai muskaan! Woh bus thoda thoda ghussa hai! Woh tumse nafrat nahi karte! Tum to unki favourite behan ho! Woh bohot pyaar karte hai tumse!! Dont worry sab theek hoajyga!
Mu: Sach?
Ri: Much!!
Muskaan hugged riddhima tight while she reciprocated it. Ananya and Nikki who were having tears in their eyes wiped then and went and hugged them. The four ladies of Mallik mansion shared a warm group hug. Nikki came out of the hug and cleared her throat.
Ni: ok ladies!! Bohot hoa! Yaar koi to khayal karo iss poor soul ka!! Agar poora dinn aisi hi senti baatein karoge, to mera college mein dinn kaisa jayega?
Nikki pouted while muskaan and nikki giggled. Ananya hit nikki hit lightly.
An: to jaa na! Jaa kart tiyaar ho!
Ni: haan main jaa rahi hu! Script bhi hand in karni hai!!
Nikki ran off to her room. Ananya cupped muskaan face and kissed her forehead.
An: abh tu bhi jaake tiyaar hoja! Famous fashion designer Muskaan Mallik ko apni boutique pe bhi to jaana hai!!
Muskaan nodded and went to change leaving riddhima and ananya behind. Ananya turned to riddhima and smiled at her and cupped her cheek in her hand.
An: baghwan ne mujhe 2 nahi 4 betiyan di hai!
Ri: 4?
An: tu, Anjali, Muskaan aur Nikita!! Aur un chaaro mein se sabse pyaari aur samajdaar beti tum ho! Mujhe samaj nahi aata ke main tumhara shukriya kaise adaa karu! Koi bhi masla hota hai to tum solve karr deti ho!
Ri: maa ekk hi pal mein beti kehti ho aur ekk hi pal mein paraya?
Ananya kissed her forehead and gave her best smile.
Ri: maa! Jo maa ka pyaar mujhe bachpan mein kabhi nahi milaa, woh mujhe aapke roop mein mila hai! Main agar baghwan ka 100 baar bhi shukriya adaa karu na phir bhi kam hai! Aap jaise maa dhoodne pe bhi nahi milegi kissi ko! Muskaan aur Nikita meri naand nahi Choti behenain hai!!
Ananya by now had tears in her eyes. She just loved this girl. She was the best daughter in law anyone could have and she was very lucky to have her.
An: baghwan tumein humesha khush rakhe!!
4 Hours later
NIKKI's COLLEGE
Nikki and Sunaina were walking together. They both had last class free. They were walking outside in the ground. Sunaina was waiting to be picked up by Shashank while nikki was just waiting for her driver.
Su: riddhima didi kaisi hai?
Ni: bhabhi bilkul theek! Tum aao na kabhi milne humare ghar?
Su: (scared) nhi nhi!! Agar maa ko pata chal gaya to? Woh riddhima didi se nafrat karti hai!!
Ni: tum aao na!! Unko ko kuch pata nahi chalega!!
Sunaina slowly nodded.
Su: main zara libary mein yeh books de karr aati hu!!
Ni: sure!
Someone bumped into nikki. Nikki saw her face and anger was building up in her. Yes, It was nivedeta, her step sis. They both studied in the same college. Nikki hated them.
Ni: (mind) kya hai? Uss dinn grocery store mein bhi milli thi aur abh college mein.
Niv: ohhh nikita!
Ni: (sugarcoated voice) hey Nivedeta!!
Before Nivedeta could say anything, they heard billy's voice. He had came to pick up Nivedeta.
Bi; Nivedetaaa!
Ni: mr billy mallik tumein pick karne aate hai?
Niv; Jealous? Mujhe to dad bachpan se pickup karne aate hai!!
She should her a evil smile and ran to billy and hugged him. Billy hugged her back when his gaze fell on nikki who had tears in her eyes. Billy froze there. He didnt know that nikki studied in the same college.
Sunaina came back.
Su: chalein nikki?
Ni: huh? Haan chalo! Woh dheko driver uncle aagaye hai!
They both went. When they were passing by Billy and Nivedeta, nikki looked at billy with tearful eyes but quickly turned her gaze away. Her tearful eyes weren't missed by Billy.
Bi: (mind) meri ekk galti ki waja se, meri sabse pyaari beti mujhse dur hogayi! Kaash main Rashmi (his second wife) ki chaal mein nahi phasta!
IN CAR
Nikki and Sunaina were sitting in the back. Sunaina was talking while nikki was lost somewhere else.
FLASHBACK
A 6 year old nikki was running in the house in her uniform. She ran towards billy who was sitting on the sofa reading newspaper.
Ni: dad aap plz mujhe school chod denge? Main aaj late hoagyai hu!
Billy looked at his watch.
Bi: (mind) nivedeta bhi late hogayi hogi school keliye!
Bi: (to nikki) nikki beta aap ko driver uncle drop karr denge! Muje thoda kaam hai!
An: billy usse chod aaye na school!
Bi: ananya mujhe ekk se jaana hai! Main chalta hu!
He kissed ananya on the cheek, and nikki on the forehead and left.
FLASHBACK END
Tears dropped out of nikki's eyes but she wiped them before Sunaina saw.
Soon they reached Mallik mansion. Nikki and sunaina entered the house. Nikki went and hugged ananya while sunaina looked around the big house. Ananya saw sunaina and smiled!
An: aaree aaj chaand kahan se nikal aaya? Sunaina beta tum nikki ke college mein padti hu?
Su: Namaste aunty! Kaisi hai aap?
She hugged her.
An: main theek hu beta! Shashank bhaisaab aur padma kaisi hain?
Su: maa papa dono theek hai! Riddhima di kaha hai?
Ni: yes mom riddhima bhabhi kaha hai?
An: arre woh aur Anjali kitchen mein dinner ki tiyaariyan kari hai!
They all went to kitchen. Sunaina hugged riddhima tightly while she reciprocated.
Anjali: sunaina mujhse nahi milogi?
Sunaina froze and looked at Anjali. God she saw her Anjali di after 1 whole year. Anjali and her used to annoy riddhima. They used to tease her on the topic of marriage.
Su: (chocked voice) an-aanjali Di aap?
Anjali: sunainaaa!!!
Sunaina took Anjali into a rib crashing hug while riddhima, nikki, and Ananya admired them. They went into the hall and chatted. Nikki retired to her room telling everyone she was tired and she will take a nap so at night she could talk to armaan on skype.
Nikki threw her bag on the bed and took her books out. She threw them on the study table. She went towards the mirror and tied her hair in a messy bun. She took one sleeping pill out and ate it with water. She then went to bed so she could catch some sleep.
IN THE EVENING
Riddhima came into nikki's room and switched on the lights. Nikki was sleeping under the comforter. Her messy bun had opened up and now her hair were spread all over her face. Riddhima nodded her head sideways and went upto her and shaked her.
Ri: nikki utho! Nikkiii!! Khana nahi khana?
Ni: (sleepy) bhabhiii plzz sone do na! Bohootttt neend arahi hai!!
Riddhima pulled off the comforter from her face and nikki pulled it back. This sequence continued for 2 minutes. Tired of it riddhima started to think something. Her mischievous brain started to work and she went to the bathroom. She filled a bucket full of chill cold water and brought it outside. She counted till three and splashed the water on nikki.
Nikki got up, startled. She looked at herself and saw she was drenched. She heard riddhima laughing and looked at her. Riddhima held her stomech as she couldnt control. Nikki made an annpyed face and wiped water iff her face.
Ni: (gasped) haww bhabhi!! Yeh aapne kya kiya? Mujhe nahi pata tha ke aap itni shararti bhi ho hain!!
Ri: tum to janti hi nahi ho meri shararton ko!! Aur tum yeh kya gadhe bech (sell) ke soo rahi thi?
Ni: (whining) bhabhiii mujhe itni neend arahi hai!
Riddhima glanced over the sleeping pills on the dressing table and understood why she was soo sleepy.
Ri: to kisne kaha tha ke neend ki goliyan khao?
Ni: isislye khayi take abhi soo aur raat ko phir neen naa aaye!
Ri: madam raat hochuki and its dinner time! Get up! Cold water se muh doh aur kapde change karke neeche aao! Sab wait kare hai!!
Nikki whined and went to the bathroom. Riddhima smiled and went downstairs. Soon nikki also joined them for dinner.
An: nikki beta itna der lagg gayi?
Ni: maa bhabhi ne mere ooper paani daal diya isilye der hogayi!!
An: nahi nikki riddhima istara ki shararat nahi karr sakti!!
Anjali: arre aunty nikki sahi keh rahi hai! Yeh to humare ghar ki shaitaan hai!
Ri: diiii!!
At: arre kyu tangg kare ho meri saali ko!!
Anjali: haan haan tumhare liye to saali adhi ghar wali hai!
An: riddhima beta tum wakai mein itni shararati ho?
Ri: maa sirf thodi si!
Anjali; thodi si? Koi sharam karo? Bohot hi shaitaan hai yeh aunty!
An: chalo acha hai! Meri bahu mein thodi to shararat hai warna mujhe laga tha ke tujhme sirf dukh bhare hain!
Soon all were finished dinner and were drinking coffee together in the lawn.
At: arre hann riddhima main aaj jis kaam se gaya tha woh to tumhe dina hi bhool gaya!
Ri: kya matlab jeeju?
At: armaan ne mujhe kaha tha ke tumhari application wapis apply kare sanjeevni mein! To uska letter dena tha mujhe!!
Atul handed her the letter. She opened and read. She could join tomorrow.
At: tum kal se join karr sakti ho!!
Ri: (looking towards ananya) lekin maa??
An: haan beti tum kal se hospital join karlo!!
Mu: haan bhabhi! U should join back!
Ri: lekin muskaan, maa ghar mein akeli?
An: arre akeli kaha hu main Anjali hana mere paas aur phir kaaki bhi to hai!!
Ri: theek hai if u all say soo!
All: yayyyy!!!
Everyone was happy for riddhima.
IN AR ROOM
after 2 hours of chatting in lawn, everyone retired to their rooms. Riddhima went for a shower. She cane out in a yellow bathrobe. Her hair were placed in one side of her shoulder.
Sje went and sat infront of the mirror and started to put cream on her bare legs and arms. She brushed her hair and changed into her purple satin nighty. She went to bed but sleep wasnt coming. She turned to armaan's side and took his pillow and rested her head on it. Tears started to drop on the pillow. She started sobbing a bit.
Ri: I miss U armaan! Goodnight!
She kissed his picture which was on the side table and slept with her head on his pillow, scenting his fragrance.
CANADA
It was morning over there. Armaan was getting ready for a meeting. He took his phone and decided to call riddhima when he realized he didnt have her number.
Ar: oh god! Mere paas tu uska number hi nahi hai!!! Abh ghar mein to sab soo gaye honge!! Chalo chab waha subhe hogi to phone karlunga!!!
He took his laptop and clicked nikki's skype id and texted her.
Ar: sry niks aaj baat nahi karr sakta! Jab tumhari subhe hogi tab baat karenge!! Tum sojao!! And yea aapni bhabhi ko mera number de dena!!
He closed his laptop and left for the meeting with rahul.
Humaira