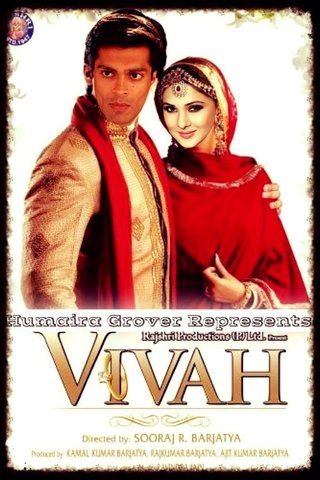 PART 25
Ar: sry niks aaj baat nahi karr sakta! Jab tumhari subhe hogi tab baat karenge!! Tum sojao!! And yea aapni bhabhi ko mera number de dena!!
He closed his laptop and left for the meeting with rahul.
AFTERNOON
Armaan and Rahul were sitting in the Famous Tim Hortons coffee shop. Rahul bought a honey dip donut and Iced cappuccino while armaan bout double double coffee.
Ar: riddhima ne call nahi ki!
Ra: (smirking) ohhh riddhima ne call nahi ki!! Idiot! Wahan raat hai! Kaise baat karegi!!
Ar: lekin jab waha dinn hoga tab to humari raat hogi! Abh kya karu?
Ra: (dramatically) Kya karun hayye…kuch kuch hota hai!!!
Armaan glared at him and checked his mobile. There were two missed calls from home, one had a voice messaged attached to it. He checked the time and they came 20 minutes ago. He put the phone next to his ear and listened to the message.
It was nikki's message.
Ni: bhaijaan mujhe 1 ghante mein call karna skype pe! Mom ko aapse baat karni hai! Ik yaha raat ke 12 baje hain but dont worry we r all awake.
Armaan checked the time on his watch and it said 3 pm.
Ar: (mind) abhi wahan to 12 baje honge! Aur niks ka msg bhi aaya! Hotel jaake phone karta hu!
Armaan told rahul that he wants to skype home. Rahul nodded and both finished their coffee/cappuccino.
INDIA
Ananya and Muskaan were sitting in the hall, drinking coffee. It was 12 am and they were waiting for armaan's call. Suddenly, a skype call came on nikki's laptop as it was placed on the side table beside the sofa. Ananya answered the call and saw it was armaan's.
An: maani beta kaise ho?
Ar: main theek hu mom! Aap soyi nahi abhi tak?
An: nahi maine kaha tere waha afternoon hai to main call karti hu! Aur waise bhi hum sab jaag hi rahe hain! Bas Atul aur Anjali soo gaye hain!!
Ananya kept on talking while Armaan was scanning the hall behind ananya to get a glimpse of Riddhima.
An: (teasing) arre armaan mere piche kisse dhoond rahe ho?
Ar: ahh mom nikki nazar nahi arahi?
An: nikki ya koi aur?
Ar: ahh-woh-
An: seede seede bol ke tu riddhima ko dhoond raha hai!
Armaan froze as he did a crime and was caught redhanded. Yes he was finding riddhima, but why?
ARMAAN POV
Main usse hi dhoond raha hu! Lekin kyu?
Kyu meri naazrein itni betaab hai uske ekk jhalak keliye?
jab woh saamne hoti hai, to main hosh kho deta hu?
ARMAAN POV END
An: kahan kho gaya?
Ar: huh? Nahi mom aise koi baat nahi hai! Main niks ko hi dhoond raha tha!
An: (chuckling) acha? Tum kehte ho to maan leti hu! Lekin mujhe abhi bhi lagg raha hei ke tum riddhima ko hi dhoond rahe ho!!!
Before either of them could say anything, they heard nikki shouting and riddhima laughing. Armaan was surprised to see this side of Riddhima. He always thought she was a chup rehne wali, innocent riddhima but here on skype he saw a cheerful, shararti riddhima.
Ananya turned her head back to see riddhima running with a paper in her hand and nikki running behind her. Riddhima raised her with the paper in her hand and nikki jumped and tried to get it. Riddhima was laughing while nikki was shouting.
Ni: bhabhi!! Kyun tang kari hain mujhe?
Ri: awwwwwww nikki!! Lekin mujhe bohot mazaa araha hai!!!
Ni: (pout) bhabhi!!
Ri: (same expression) nikki!!
Riddhima pouted like nikki and then burst out laughing. Ananya laughed while armaan was confused what was happening here.
An: riddhima kya hoa? Itna hass kyu rahi ho?
Aur nikki tum itna ghussa kyu ho!!!
Nikki understood what riddhima was gonna do and she made her eyes wide.
Ni: bhabhi! NO!!! Aap mom ko woh photo aur uss list ke baare mein nahi batayengi!!!
An: konsi list? Konsi photo?
Ri: (controlling her laugh) maa woh kya haina k-
Ni: BHABHIII NOOOOO!!!
Riddhima started running around the hall as nikki ran after her trying to snatch the paper.
Armaan was amazed to see his cheerful and full of mischief wife.
An: riddh- nikki?
Ri: woh kya haina maa!! Nikki na apne future husband mein jo qualities honi chaiye uski list bana rahi thi!! To maine usse ekk aisi tasveer dhekahi jo bilkul uss list ko match karti hai!!
An: acha! To mujhe bhi dhekao woh tasveer!!
Ni: BHABHIII NOOOOO!!!
Muskaan who went to the kitchen to watch the coffee mugs got confused to see them like this.
She looked towards the laptop and saw armaan staring at the girls running.
Riddhima turned the paper towards everybody and showed the picture to everybody. It was a monkey's picture hanging off the tree.
Muskaan and Ananya burst out laughing. Nikki pouted.
An: heheheh…ridh-riddhima ekk baat to batao? Yeh bandar (monkey) iski perfect husband wali wishlist se kaise match karta hai!!
Ri: maa! Nikki ko ekk Cute sa, Strong aur powerful pati chaiye!! Aur…hehehehe…yeh bander cute bhi hai, aur jis tara yeh bandar tree se latak raha hai to dhik raha hai ke yeh kitna strong bandar hai!! To I think, this is perfect match for her wishlist!!
Ni: mom dheko na bhabhi ko!!!
Ananya looked towards nikki and then towards riddhima. Nikki was wishing that ananya sides her and riddhima was wish that ananya plays along.
An: waise nikki baat to sahi hai……RIDDHIMA KI!!!
Ananya gave a high five to riddhima while nikki whined and stomped her foot. Ananya went and twisted riddhima's ear lightly.
An: waise mujhe nahi pata tha ke meri bahu itni badmaash hosakti hai!!
Ni: aap sab burre ho!!! Main kissi se bhi baat nahi kari!! Bhaijaan idhar nahi hain na isiliye aap log mere saat aisa kare ho!!
Mu: bhaijaan! Omg! Aaplog yaha busy ho aur udhar bhaijaan aap logo ko istara pagalon ki tara ladte dhek rahe hain!!
Nikki and riddhima froze where they were. They both acted innocent infront if armaan, nikki a perfect sister and riddhima a perfect wife, but here we saw two jungli billis getting together and meowing.
Both turned their back towards the laptop which was now placed on the table in front of the sofa.
They looked at eachothers faces and bit their tongues!
Ni: (whispering to riddhima) oh no! Bhabhi bhaijaan ne dhek liya! Maine is tara unke saamne kabhi behave nahi kiya!
Ri: (same tone) to tumhe kya lagta hai? Maine kiya hai?
Ni: nahi lekin aapko itna haasne ki kya zaroorat thi?
Ri: tumhe woh list banane ki kya zaroorat thi?
Ni: to aapko yaha neecha laake sabko bataane ki kya zaroorat thi?
Ri: tumhe itna chillane ki kya zaroorat thi??
Armaan, Ananya, and muskaan saw them murmuring. Armaan and Muskaan could only see their backs while Ananya got some side view of them. Armaan cleared his throat and both girls turned around and passed him a nervous smile.
Ni: woh mujhe sona hai subha college bhi hai!!
Nikki ran off to her room. Everybody looked at her running to her. Armaan chuckled seeing why she ran like this.
Ri: woh- maa mujhe sibha sanjeevni jaana hai! M-m-main bhi sone jarahi hu!!
Riddhima also ran to her room as fast as she could. Armaan's eyes traced her all the way to the bedroom. Ananya and muskaan smirked and sat on the sofa to talk to armaan.
Ar: chaliye mom aap bhi sojaye! Bohot raat hogayi hai aapke wahaan!!
An: okay beta aapna khayal rakhna!! Aur yeh rahul kaha hai?
Ar: woh! Woh aapne room mein araam kara hai!!!
An: acha chalo tum bhi abh rest karo aur mujhe bhi sona hai!
He cut the call and ananya and muskaan retired to their rooms.
NEXT DAY
MORNING 8:00 am
INDIA
Riddhima came down ready in a bottle green net saree. Her long hair landed near her slender waist. She had her long neck bare except the long manglesutra around her neck. Sindoor was adoring her forehead.
Ri: goodmorning maa!!
An: goodmorning mera bacha!!
Ananya kissed her forehead while she hugged her. Nikki and muskaan also came ready with their stuff.
An: waise riddhima! Aaj tu dhaang se tiyaar hoyi hai! Warna to humesha murjaye hoye dead colour pehenti hai!!
Ri: chalein maa mein chalti hi warna der hojayegi!!!
Riddhima took one car while Nikki went with muskaan as muskaan will drop her to college and then she will go to her boutique.
SANJEEVNI
Kirti saw riddhima and got surprised. Riddhima was standing near the nursing station.
Kir: riddhima tum?
Riddhima turned around and saw kirti.
Ri: (hugging her) kirtii bhabhii!!
Kir: tum yaha hospital mein kya kari ho?
Ri: woh maine hospital wapis join karliya hai!!
Kir: thats great news! Shubhankar sunega to bohot khush hoga!!
Ri: lekin chachajaan ne aapko hospital mein dhek ke kuch kaha nahi?
Kir: unke bahu hu mai, unke eklaute bete ki biwi! Moreover shanshank papa Pune gaye hai peechle 2 week se! Aur maine aur shubhankar ne last week hi join kia!
Ri: Shubhankar bhaiya kaha hai?
Kir: briefing ke time ayenge!!
They turned around to see Atul standing there with his labcoat.
Kir: goodmorning doctor atul!
At: doctor keerti yeh file jo aapko chaiye thi!!
Ri: jeeju aapne bhi hospital join karliya?
Kir: jeeju?
Ri: kirti bhabhi yeh Anjali di ke pati hai!!
At: bhabhi?
Ri: jeeju yeh kirti bhabhi hai! Shubhankar bhai ki patni!
At: shashank papa ke beta be hai?
Ri: haan woh actually……
Riddhima told how shubhankar married kirti and padma didnt accept her. Then she told kirti how anjali ran away with Atul.
Kir: hum sab ki zindagio mein kitna kuch badal gaya hai?
At: sahi keh rahi hai app dr kirti-
Kir: arre abh to bhabhi bala lo? Abh to main tumhari bhabhi lagti hu na!!
Atul chuckled while kirti and riddhima giggled. A man dressed in 3 piece suit came.
Man: kirti woh ward number 3-
Kirti: shubhankar!
Shubhankar froze when he saw riddhima. Tears came to his eyes.
Shub: ridh-dhima?
Ri: (hugging him) bhaiyaaaaa!!!!!
They parted after 5 min. Shubhankar was unaware of riddhima's marriage. He was surprised to see riddhima in saree.
Shub: kya baat hai riddhi aaj saree pehan ke tiyaar hoyi ho?
Ri: meri shaadi hogayi hai bhaiya!!
He then looked at atul and thought he was her husband.
Shub: (to atul) ohh to tum ho mere jeeja jee!
Ri: bhaiya nahi!
At: main aapka jeeja to hu lekin main anjali ka pati hu!!
Shubhankar then got to know Anjali's story.
Shubhankar: riddhi aaj tu aur tere susral wale duty ke baad humare ghar pe dinner karenge!!
Ri: bhaiya lekin pehle mein maa se poochogi phir!
Shub: (teasing) kyu tumhari saasumaa bohot khadoos hai!
Kir: arre nahi shubhankar Ananya aunty to bohot achi hai!!
Shub: arre yaar mazaak kara hu! Chalo phir riddhi duty ke baad phone karke bata dena mijhe!!
Riddhima nodded.
CANADA
NIGHT 11 PM
Armaan was sitting on the bed lost in deep thoughts when rahul came in. He came and sat next to him.
Ra: buddy kaha khoya hoa hai?
Ar: huh? Kahin nahi!!
Ra: bhabhi ki yaad arahi hai?
Ar: rahul ekk baat sach sach bata?
Ra: bol?
Ar: tujhe kaise ehsaas hoa tha ke tuje muskaan se pyaar hai?
Ra: jab woh paas nahi hoti, to meri ankhein bekaraar hoti hain usse dhekne keliye!! Jab woh paas hoti hai to dill tezz dharakta hai!! Uski harr khushi mein khush hota hun! Aur uska harr gham chubta hai!! Uska harr aansoo takleef deta hai!!
Ar: iska matlab mujhe riddhima se pyaar hogaya hai!! Nahi nahi yeh nahi hosakta! Armaan Mallik ko kabhi pyaar nahi ho sakta!!
Ra: Armaan Mallik!! Oh gawwwdd maan le ke tujhe aapni HOT, SEXY, aur IRRESISTIBLE biwi se sachi mohabbat hogyi hai!!!
Armaan started to hit him while Rahul was trying to save himself.
Ra: abhay saale maar kyu raha hai?
Ar: teri himmat kaise hoyi? Tujhe sharm nahi aati apni keliye istara ke words use karte hoye?
Ra: dheka horaha haina jealous? Tu usse pyaar karta hai isiliye tujhe bura lagg raha hai kee koi aur teri biwi keliye aisa bol raha hai!!
Now armaan was in a dilemma. He thought for a while and a beautiful dimpled smile came on his face.
#humaira