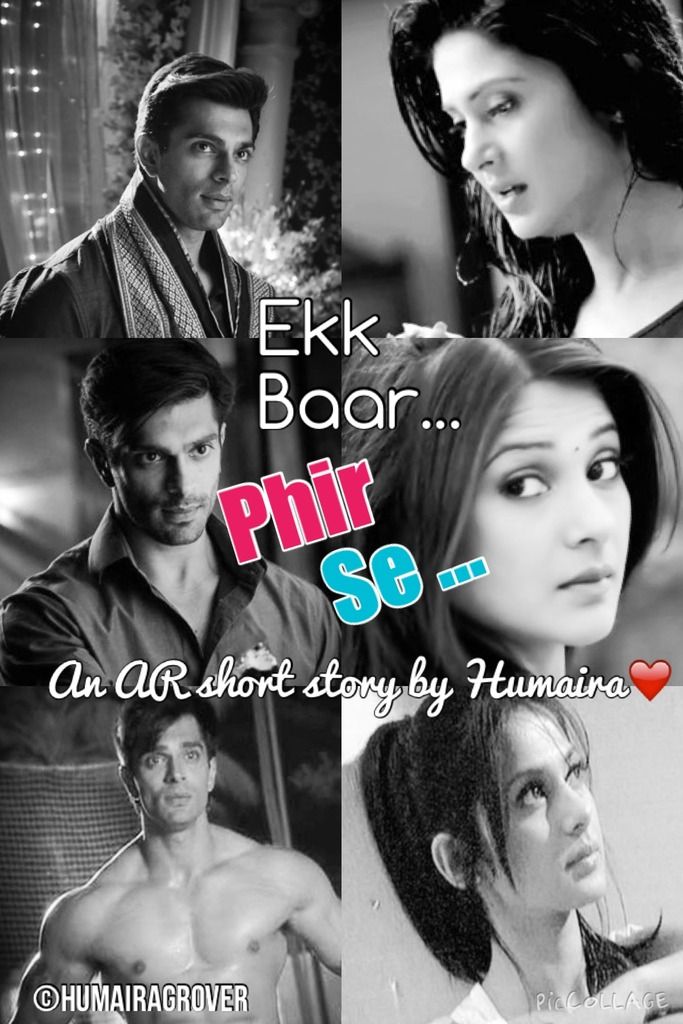 PART 1
MUMBAI
ST-TERESA's HIGH SCHOOL
A tall 16 year old girl was sitting on the stool in the art studio. She had long black hair which landed near her waist. She was wearing black shirt over blue jeans. She had her glasses on and was lost in painting the canvas which she was working on from the past few months.
A 45 yr old lady came next to her with a writing board in her hand.
Lady: Very good Riddhima! What a nice painting!
Ri: thank you Mrs Rodriguez!!
Mrs Rodriguez: okay riddhima! I have next two periods free and since its lunch rght now im gonna leave! Main aap per trust kari hu ke art studio aap lunch ke baad lock karke apni classes par jayein!!
Mrs Rodriguez handed her the keys and riddhima nodded.
Ri: but maam main lock karke keys kisse dungi? U will be gone rght?
Mrs Rodriguez: u can drop them in the office or give them to the junior's art teacher!!
Riddhima nodded and the teacher left. Riddhima went towards a shelf where different paint colours were placed. She was deciding what colour to use when she felt two hands creep around her slender waist. She got startled and turned around to see a boy standing with a sheepish dimpled smile. She got lost in his blue eyes. She gave a shy smile.
Her trance was broken when he took off her glasses.
Boy: Chashmish how many time do i have to tell u? Tum yeh glasses kyu lagati hu? Tum lens kyu nahi lagati??
Ri: armaan what is wrong with you? Tum humesha mujhe judge karte ho?
Ar: im not judging u!! Main bas yeh chahta hun ke meri hot si girlfriend apni pyaari ankhein in glasses ke peeche na chupaya kare!!
Ri: ohh so ur saying that i dont look pretty with glasses???
Ar: maine aisa kab kaha! But dont wear them when ur with me!!
Ri: armaan tum yeh kyun nahi kehte ke u feel humiliated when im around u! Cuz na to main mini skirts pehan ti hu, nor i go to late night parties, aur main traditional hu, glasses pehanti hu-
Ar: riddhima why r u making ab issue out of it?? I know im a big time flirt but ur my only girlfriend!! Aur main tumse pyaar karta hun!!
And i dont care if u dont wear those mini skirts or not!!
Riddhima snatched her glasses, put them on and went back where was painting. Armaan sighed and and went towards her and stood in front of her. She didnt look at him and continued painting.
Ar: chashmish im sry plzz!!
Riddhima still didnt budge and continued painting. Armaan sighed and snatched the brush from her hands.
Ri: armaaan!!!
Ar: chashmish thats not fair!!! Itna hot and handsome young ladka tumhare saamne khada hai!! Fortunately tumhe itna acha boyfriend mila hai warna mere jaise hot aur handsome boyfriend nahi milta tumhe kahin!!
Riddhima became furious and slammed the art plate with colours on the table.
Ri: (shouting) You know what!! Go to hell! Tum jaisa boyfriend hone se behtar hai ke main single hi hun!! Tum har baat pe mujhe underestimate karte rehte ho!! Riddhima tum traditional ho, riddhima tum parties pe nahi jaati, riddhima tum boring ho, riddhima tum behanji wale kapre pehanti ho!! Im seriously! Tumhari girlfriend hun! Gulaam nahi! Agar tum mujhse wakai pyaar karte hona to u will never judge me by my appearance.!!!
She took of the apron which she had on so her shirt wont get dirty and threw it in the apron bin in the corner. Armaan followed her outside while she locked the room and went downstairs. She dropped the keys in the office and went in the locker room.
Riddhima opened her locker and was taking her books when an announcement on.
Announcement: Good afternoon students! Just wanted to inform u that the next two periods are cancelled because of the basketball game. This year's 10th standard students have a game today. And the last period is free so u all can go home!!
Thank u
Riddhima huffed and threw her books back in her locker. She slammed shut her locker and glared at armaan was leaning against the locker next to hers.
Ri: tumne mujhe pehle kyun nahi bataya ke tumhari basketball game hai?
Ar: yahi batane aaya tha lekin tum ghussa hogayi!!
Ri: ghussa dilaya kyun tha?
Ar: im srry na!!! Ur my lucky charm and agar tum na ayyi to hum haar jayenge and im sure u dont want that!! I love u and i know u will for sure come!!
He kissed her cheek and ran off. Riddhima smiled and muttered "pagal" under her breath. She jumped when she felt someone tickle her waist. She turned around to see two girls, aged 17 standing with a smirk on their faces. One had curly hair and the other had wavy hair. They were in the final year of high school.
Ri: Anjali aur Muskaan!!! Ufff! Aise koi darata hai?
Anj: yeh kya horaha tha?
Ri: tumhara stupid idiotic bhai maafi maang raha tha!!!
Mu: ohh anjie tera bhai meri cute si behan se maafi maang raha tha!!
Ri: muski di!!! Woh gadha naa!!
Anj: haan haan pata hai! Usne tujhe phir se underestimate kia!! Yeh kabhi nahi sudrehga!!
Mu: acha chal chod na ridzi!
Ri: di!
Mu: kya di? Waise anjali sau baaton ki ekk baat, tera bhai bohot hi hot and handsome hai!!
Ri: muski di he is my boyfriend!!
Anj: Awwnnn meri best friend urf Ammy ki girlfriend jealous horahi hai!!
Ri: stop teasing me u guys!!!
Mu: acha guys chodo! Lets go to the stands! Baad mein gaye to front seat nahi milegi aur agar nahi mili to cool dude ko kaise dhekeinge??
Anj: chal!!
They walked towards the gym and noticed riddhima wasnt coming. They turned around to see her hands crossed and she was lost in a deep thought.
Muskaan went to her and dragged her.
Anj: chal na ridzi! Acha chal im sorry! Main armaan ki taraf se maaf mangti hun!!
Ri: chalo!!
They went and entered the gymnasium and sat in the front row of the gymnasium. The cheerleaders (cl) were cheering for the team while the coaches of the different teams were talking to eachother. The teams weren't out yet.
Cl: Go Lynx Go!!!
Cl: Go St. teresa!!! Go lynx go!! Go St. teresa!! Go Lynx go!!!
Both teams came out. They had 10 min to warm up before starting the game. St Teresa's team was practicing on the right side of the gym while the opponent school's team was practicing on the left.
Armaan was looking in the stands to find his chashmish. He scanned the crowd and finally spotted her. His blue oceanic eyes met her green emerald ones. He had his best smile plastered on his face seeing her here.
Soon the game started. The referee threw the ball in the air and as armaan was the captain for st teresa's, jumped and got the ball. He dribbled the ball passing threw the opponents not letting them take the ball. He passed to one of his team members and he passed to the other. The game continued and the score rght now was 0-0. Armaan caught the ball again and did a basket. Armaan's team members ran and hugged him.
Anjali and muskaan got up and hugged eachother. They cheered for armaan. Armaan looked towards riddhima and saw her sitting down with her hands crossed. He sighed.
Ar: (mind) naraaz kiya hai! Bhaav to khayegi madam! Chalo koi nahi! Agar na maani to dadi ko bataunga! Phir dhekta hun kaise nahi maanti!!
Soon, armaan's team started scoring more basket and now the score was 2-7. Mostly the whole st teresa's crowd was cheering now. You couldnt even hear the cheer for the other school.
Crowd: Armaan! Armaan! Armaan!!
It was half time now! The score was 5-10. Armaan was drinking water when a cheerleader came upto him.
Riddhima was sitting in the stands saw her going towards armaan. She was getting res woth rage.
Anj: yeh Sara armaan ke paas kyu jarahi hai?
Ri: line maarne! Aur armaan humesha ki tara usse importance dega cuz woh hot hai and blah blah blah!!
Anj: awww ridzi is jealous!!
Mu: angie i bet u! Tera bhai usse importance nahi dega!
Anj: dega mera bhai hai main jaanti hun! I bet u 500 rupees!
Mu: theek hai lagi shart!
Anj: done!!
Anjali and muskaan shaked hands while riddhima was sitting in the middle, curious about what he is gonna do!!
Before walking towards Armaan, Sara went in the corner. She folded up her skirt and now it literally reached till her upper thighs. Then she raised her shirt a bit and made a knot. Because of that her belly button was showing. She took her water bottle and sprinkled some water on her. Apparently to her, she looked "hot" now with her long legs bare, her almost bare waist and water on her body.
She walked upto armaan and tapped his shoulder. He turned around to look at her and froze.
Ar: (mind) man she's hot! Oyye kya soch raha hai! Chasmish ooper se hi dhek rahi hogi!!
He looked towards the stands and saw anjali and muskaan's fingers crossed while riddhima was glaring at him. He returned a nervous smile.
Ar: (mind) armaan beta! Sara ko yaha se bagha isse pehle chashmish tera khoon karde!!!
Sa: (seductive voice) hi armaan!!!
Ar: h-hi sara! Tum yaha?
Sa: main kaisi lahg rahi hun?
Ar: (nervous) uhh humesha ki tara normal!
Sa: haww?? bas normal! Armaan u dumbass go to hell!!
Sara huffed and fixed her skirt to normal and undid her knot of her blouse. She went back towards her cheerleading group.
Muskaan laughed while anjali rolled her eyes. Riddhima felt happy that armaan didnt give sara any attention. Armaan looked towards where riddhima, muskaan, and anjali were sitting. He winked at them and blew a flying kiss towards riddhima. Riddhima blushed while anjali and muskaan nudged her. Half time was over now and the game 2nd half started.
Anj & mus: Oye hoyye kya baat hai!
Mus: chal anjie main shart jeet gayi! Laa mere paanch sau rupee!
Anj: moti!! Iske baad ghar hi to jaana hai! Tu mere saat chalna!
Mus: hayyye tere ghar pe!'
Anj: haan dadi ke haat ke samosa khalaongi aur saat mein tere 500 bhi de dungi!
Mus: acha sunn agar aaj armaan yeh bb game jeet gaya to party hogi!
Anj: of course! Humare ghar pe!!
A boy from armaan's team did a basket and all ran to him.
Ar; champ!!!! Tune phele dafa ball basket mein phenka hai gud job!!!
Boy: armaan mere bhai! Main kissi tara se teri behen ko patane ki koshish kara hu yaar! Iss goal se to impress hoyi hogi na!
Ar: atul! Meri behan ke baare mein baat kara hai tu!
Even though atul was armaan's best buddy he got scared because of the stern look on his face on mention of Anjali. Atul loved anjali but she didn't pay any attention to him. Atul was supposed to be in 11th standard, the final year with Anjali and muskaan but had to repeat 10th for some reasons. Although he was 2 months older than anjali.
Ar: chill yaar maazak kara hun!!!
At: tune to meri jaan nikal di thi!!!
They went and continued the game. Time was over now and the score was 15-8. St teresa won as they were in the lead. The crowd rushed towards the team while the team members lifted armaan in the air. Soon the team member went to change in the locker room while the crowd left as they had last period off. Now only armaan, atul, muskan, anjali and riddhima were left in the gym.
At: anjali tumne dheka maine kaise goal kiya?
Anj: yaa whatever!
At: armaan dhek yeh sayi baat nahi hai teri behan to meri taraf dhekti tak nahi!!!
Ar: champ main kya karun?
At: dost dost na raha!! Pyar pyar na raha! Armaan yaar aise na karr!!
Anj: atul do u really think ke main armaan ke kehne pe im gonna date you!
Ar: (whispering to atul) poori naani amma hai!!
Anj: kya kaha?
Ar: ahh kuch nahi anjie my sweet sister!
Anj: chal muski inn dono ka to kaam hai ladkiyon ke saath flirt karna!!
Anjali and muskaan left. Atul went behind anjali calling her name. Now only armaan and riddhima were left. Riddhima glared at him and was about to leave when armaan held her hand and twirled her around. She jammed into his chest.
Ri: ar-armaan chodo mujhe!
Ar: tck! Im sorry naa!!
Armaan made the cutest pout ever which was melting riddhima. She started to shiver because of the closeness they shared. Armaan slowly bent towards her face and riddhima closed her eyes. He put his lips on her soft ones. It was just a simple lip lock, telling how much he loves her.
After a few minutes, they broke the lip lock and riddhima blushed under his gaze while armaan smiled.
Ar: oye hoyye chashmish!! Abh to maaf kardia na?
Riddhima nodded and armaan took her in a tight hug.
Ar: okay phir party tonight at my house!
Ri: armaan tum jaante ho ke main parties pe nahi jaati!
Ar: mujhe kuch nahi sunna! Tum arahi ho chashmish! Dadi hongi waha tumhe company dene keliye!!
He kissed her cheek and ran away. Riddhima sighed and also left.
ARMAAN'S HOUSE
The party was going on a full swing. The hall was full of 10th standard kids and some 11 as they were in Anjali's grade.
Riddhima and Muskaan came. Riddhima was wearing a green salwar suit while muskaan was wearing a knee length pink dress. A lady in her 60s came and hugged them.
Lady: arre aagyi tum dono??
Ri and Mu: (hugging her at the same time) daadii!!!!
Daadi: wah riddhima kitni sundar lagg rahi hai tu!!!
Ri: thx daadi!!
Mu: daadi mein nahi achi lagg rahi?
Dadi: tu jaake armaan se pooch!! Iss tara ke chote chote kapde usse hi pasand hai!!
Muskaan gave a frowny smile and left to find armaan.
Dadi: maine suna aaj teri aur ammy ki ladai hoyi hai?
Ri: dadi woh-
Dadi: bohot pyar karta hai tujhse! Aaj jab ghar aaya to kaha ke 'dadi agar chashmish na maani to plz usse kehna ke main ainda galti nahi karunga'
Riddhima looked down and played with her dupatta. Dadi stepped forward and made her look up by holding her chin.
Ri: im sorry dadi! Woh kya haina ke aaj woh mujhe judge kara tha!
Dadi: matlab?
Ri: arre dadi woh kehra tha ke main chasmo (glasses) mein achi nahi lagti!
Dadi: itni si baat? Beta woh na thoda khiska hoa hai!! Woh tujhse bohot pyar karta hai aur jinn logo se woh pyaar karta hai, unhe zada dhuk deta hai!
Ri: lekin dadi kyu? I mean school mein usse kissi pe bhi ghussa aata hai to woh mujhpe nikal deta hai!!
Dadi: beta bura na manaya karo! Woh iss tara isiliye karta kyunke woh samajhta hai ke jinn logo se woh pyar karta hai, uska unper haqq hai aur isilye woh aapna ghussa nikal deta hai!!
Riddhima smiled while dadi kissed her forehead. Anjali, who was wearing a light blue strapless dress, came and hugged riddhima.
Anj: hii ridzi!!
Ri: hi anjali!!!
Anj: yaar idhar kya kari hai? Udhar tera boyfriend larkiyon ke saath chipak chipak ke naach raha hai!!
Ri: (o shape mouth) hawww kyaaa?
Anj: chill yaar mazaak mari hun!!
Both girls giggled. The party went on a full swing and riddhima forgave armaan. And armaan beinh armaan, was on top of the world cuz his chashmish forgave him.
2 WEEKS LATER
IN HISTORY CLASS
10th standard
Riddhima was sitting on the bench next to her friend sapna. Armaan was in her history class and he wasn't here today. Sapna saw riddhima scanning the room and got confused.
Sap: riddhima kya hoa?
Ri: sapna yaar yeh armaan 2-3 dinn se kahan gayab hai?
Sap: ohhhhh to armaan ko dhunda jaa raha hai?
Ri: nahi yaar sapna this is serious!! Armaan ekk din chuti karr sakta hai lekin itne zada dinn nahi kuch to gadbad hai! Aur itne dino se anjali bhi nahi aayi!!!
Sap: (thinking) haan riddhima keh to tum sahi rahi ho lekin yeh hai kaha?
Ri: (tensed) i dunno yaar!!
Just then they heard the teacher call out their names.
T: ms riddhima and ms sapna?
Ri: yess miss?
T: do you know anything about Armaan mallik's absence?
Sap: no miss he is absent from the past few days!
T: okay thank you!!
Sapna and riddhima saw her writing a note. After a few minutes she cleared her throat and the while class looked towards her.
T: due to some reasons class is dismissed!!
The whole class got happy and ran. Since it was last period they all went home. Samrat, armaan's friend was going out of class when riddhima and sapna stopped him.
Ri: umm samrat tumhe pata hai k armaan kyun nahi araha aaj kal?
Sam: nahi lekin im sure atul ko pata hoga!!
She thanked him and went to the music room. She knocked the door and the teacher stopped the class. She went in the class and went go the teacher while sapna waited outside.
Ri: im so sorry ti interrupt ur class mr sharma but can i plz borrow atul for a minute?
Mr sha: can i ask why ms gupta?
Ri: its a very serious and personal reason.
Mr sharma glanced at her with a strict face and riddhima gulped. He nodded and signalled atul to go behind riddhima. Atuk went behind riddhima.
At: kya hoa ridzi?
Ri: atul armaan bohot dinno se school nahi aaya! Samraat keh raha tha ke tumhe pata hai ke woh kis waje se nahi aaya?
At: arre kya baat kari ho? Tumhe nahi pata?
Ri: kya nahi pata?
At: ridz armaan ke saath bohot bura hua hai?
Ri: atul batao na? Pahelia kyu bhujva rahe ho? plz mujhe bohot darr lagg raha hai?
At: woh…ridz…do teen dinn pehle armaan ki dadi ki death hogayi hai!!
Riddhima froze where she was. Sapna also got shocked. Tears were dropping out of her eyes.
EVENING
Riddhima and muskaan were standing at the door putside armaan's house. Riddhima was wearing a white salwar suit which had a deep neck and 3/4 sleeves. Muskaan was wearing a white churridaar which was sleeveless and with net dupatta.
A lady dressed in a white saree opened the door. She looked at them and got confused. Dry tears were on her face.
Lady: tum dono kon?
Mu: aunty hum armaan aur anjali ke dost hain!!
Lady: ohh acha andar aao!
Ri: umm…app...?
Lady: main armaan aur anjali ki mom ho, Ananya!
Ri: oh im sorry namaste aunty.
Both bend down and touched her feet.
Ri: humne dadi ke baare mein sunna! Bohot bura hua! Woh bohot close thi armaan ke!
An: haan beta tum sahi keh tahi ho!!!
Mu: umm aunty armaan kahan hai?
An; woh upar aapne kamre mein hai aur Anjali apni packing kari hai!!
Ri: packing kyun?
An: hum wapis Dubai jaa rahe hai!
Riddhima and muskaan froze. Does that mean that armaan is gonna leave her forever! Armaan's parents lived in dubai and he and anjali lived with dadi in india.
Tears started to drop out of her huge beautiful green emerald eyes. Muskaan understood what happened to riddhima and slighty nudged her.
Mu: a-aunty hum anjali aur armaan se mil ke aate hai!!
ARMAAN's ROOM
His whole room was messed up, comforter was on the floor. Bed sheet was messed up. Mirror was broken. He was sitting on the floor in front of his bed.
She went and sat in front of him. He looked at her with soo much tears in his eyes and moved his face away. She held his face and made him look towards her.
Ri: (cracking voice) a-armaan!!
Ri: armaan dheko jo hone tha woh hogaya! Dadi tumse bohot pyar karti thi lekin harr kisi ne ekk na ekk dinn jaana hi hota hai aur-
This was enough for armaan. He held her hand tightly on which she winced. She could see rage in her eyes.
Ar: SHUT UP RIDDHIMA!! Tumhe koi haq nahi hai aisa kehne ka kyunke tumhe pata nahi hai mujhe kaisa feel hota!
Ri: (cracked voice) ar-maan i was just saying-
Ar: MUJHE KUCH NAHI SUNA!! AUR TUM HOTI KAUN MERE LIFE MEIN DHAKHAL DENE WALI?? TUM KYA PATA KAISA FEEL HOTA HAI JAB KOI APNA DUR JAATA HAI!!!
Ri: (crying) armaan im ur girlfriend!!
Tears started to flow more from her eyes. His grip on her hand got tight, and his nails dug into her causing pain into her skin.
Ri: ar-maan mu-jhe daard horaha hai!!
Ar: DARD? TUMHE PATA BHI HAI KE DARD KAISA HOTA HAI!! AUR AGAR TUM MUJHSE WAKAI PYAAR KARTI NA TU ISS TARA MERE ZAKHAM PE NAMAK CHIRAKNE NA AATI!!
Ri: armaan what do u mean by that? Tumhara matlab hai k main tumhari feelings ko kuch nahi samjti! And what dyu mein main hoti kaun hun? Im ur girlfriend!!!
Ar: WOW MUJHE TO PATA HI NAHI THA KE TUM ITNI SMART BHI HOSAKTI HO! WARNA TUM JAISE LADKIYA TO EKK NUMBER KI BHUDDHU HOTI HAI! TUM JAISE LADKI SE KON PYAAR KAREGA? WOH TO MAIN THA JISSE UNFORTUNATELY TUMSE PYAAR HOGAYA!!
Now riddhima was hurt by that. He always judged her by her appearance and that hated her. She wore glasses and was a traditional girl that didnt mean she should be judged all time and that too from her boyfriend.
Ri: agar tumhe itni hi problem haina mujhse, mere chashme se, mere kapro se, meri hobbies se, to mere saath kyu ho? Tum harr wakt mujhe judge karte rehte ho as if im not ur girlfriend, as if im ur slave!!
Ar: U KNOW WHAT I SHOULD've BROKE UP WITH U A LONG TIME AGO!! WAISE ABH BHI DER NAHI HOYI!
Ri: fine mujhe bhi tumhare saath nahi rehna!
She pulled her hand went outside wiping her tears. She about to go downstairs when a 6 year old boy came in her way.
Ri: rohan?
Ro: aap riddhima didi ho na? Armaan bhaiya ki frnd?
The mention of armaan's name brought more tears in her eyes.
Ri: haan main hi riddhima hun, Armaan ki "friend"!!
Ro: woh…aapko anjali di bula rahi hai!!
She nodded and followed him to Anjali's room. She went in side to see muskaan hugging anjali. They parted from the hug to see riddhima clearing her throat.
Anj: armaan se mil aayi?
Ri: (cracking voice) h-haan! Anjali tum…tum humesha humseha keliye jaa rahi ho?
Anj: (hugging-crying) haan!
Mu: (crying) Anjali promise me that u will stay in touch with me!!
The girls shared a group hug. They parted when Ananya callef them downstairs as they had to go now and billy was putting stuff in the car.
Ananya gave armaan and anjali's letter to riddhima so she can give in the school saying that they r moving to dubai and they will not continue ur studies.
The next day riddhima gave the letter to the administration of the school. Life at St. teresa had changed a lot. Riddhima indulged herself into paintings, books, studies while muskaan made a whole new social club. Atul also broke the news about leaving to dubai as his family was family friends with the mallik family. In Dubai, it took time for armaan to come out of his traumas, his dadi's death and his breakup. Anjali also made new friends.
#Humaira