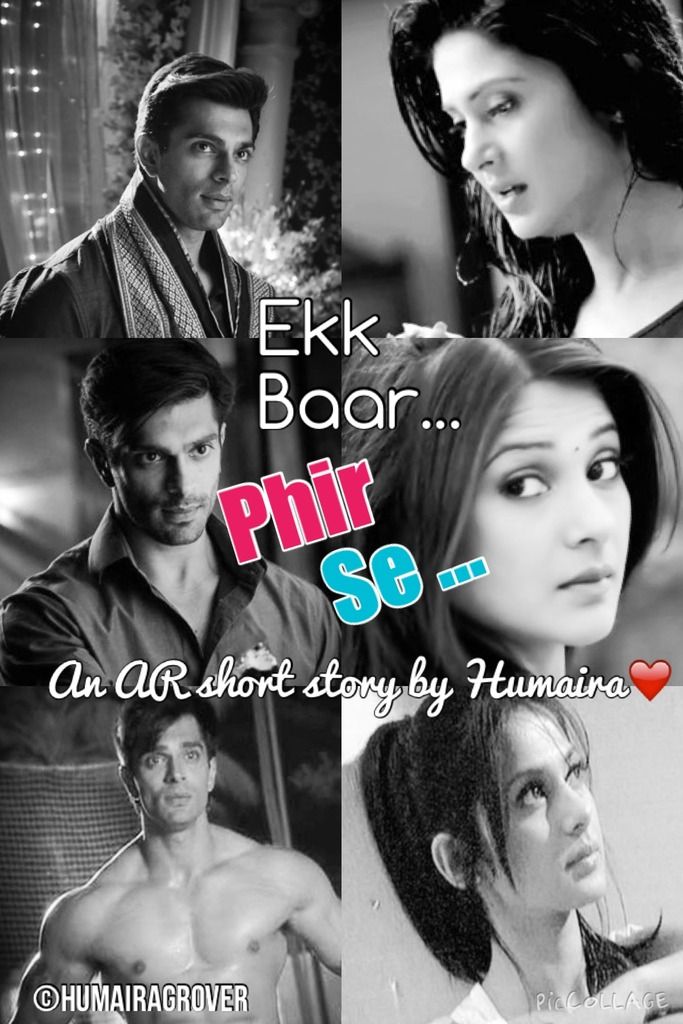 PART 2
7 YEARS LATER
A 23 year old girl, dressed in a sleevless anarkali churidaar was sitting on her bed reading a novel when a 13 year old girl came and sat down next to her. She threw her school bag on the ground.
Girl 2: riddhima didi!!!!
The riddhima looked up and smiled. She picked up the school bag and put on the bed.
Ri: kya hoa minnie?
Min: uff i just hate School!!
Ri: kyu kya hoa?
Min: woh rohit haina! Uff! This is our first year in grade 7 means high school ki shuruwat!! And woh abhi se girlfriend banana shuru hogaya! 2 k saath yo breakup bhi karlia!!
Ri: kahin tum jealous to nahi horahi ke ussne tumhe aapni girlfriend nahi banaya??
Min: ekkk second! Ewwww! Jalti hai meri jooti!!
Riddhima laughed while minnie threw a pillow at her. A 24 yr old girl with curly hair entered. She was wearing a black body fit dress which landed till her knees.
Min: hi muski didi!
Mu: hi guyz! Main party mein jaa rahi hun!
Ri: di lekin papa-
Mu: woh dubai kisi medical conference keliye gaye hai!! Remember
Ri: yeah di but u should tell him!
Mu: yea but main rahul k sath jaari hu! He is my fiancé!!
Min: acha ridzi didi listen!
Ri: (back to her novel) hmm?
Min: high school mein aapko bhi teenage love hoa hoga na?
Riddhima stopped reading and froze. Muskaan who was trying to wear an earring stopped and stared at riddhima who's eyes were filling with tears.
Mu: ahh minnie jaake dhek maine maa ne khana khaliya?
Minnie went and muskaan came and sat next to riddhima on the bed. She cupped her face and wiped the tear that just fell from her eye.
Mu: ridzi kyu roo rahi hai?
Ri: (wiping her eyes) di im not crying! Im smiling seee!!
She tried to smile but tears constantly fell from her eyes. She hugged muskaan and sobbed on her shoulder.
Ri: (sobbing) main ro nahi rahi! Nahi ro rahi main'
........................................................
DUBAI
A 24 year old guy was sitting in the pub near the drinks section when a 23 yr old guy came and sat down on the stool next to him after dancing with a girl.
Guy 2: uff that was fun!!
Guy 1: naach aaye armaan! Uss slut ke saat?
Ar: atul yaar! Acha chod! Tere aur anjali ke beech ladai hoyi hai?
At: yaar her mood swings r too hard to handle!!
Ar: not my fault u got her pregnant!! High school mein to peeche peeche ghumta tha uske!!
At: yaar pagal tha!!
Ar: (showing his finger) oye bhale hi tu mera best friend ho lekin saat mera jeeja bhi hai!
At: chill yaar! Acha yeh bata ke tu shaadi kab kara hai?
Armaan went into a deep thought and smiled. She was shook out of his thoughts when the bartender gave him a drink. He took the drink and gulped in one go.
Ar: shaadi? I dunno yaar!
At: hmm! Love marriage ya arranged?
Ar: what do u think?
At: ummmm mere khayal mein to tu love marriage karega cuz tu aur ek stranger ladki se shaadi, impossible!
Ar: nayi yaar! In not gonna fall in love again!
At: matlab tujhe pehle bhi pyaar hoa tha?
Ar: haan…chashmish se!
At: yaar i thought it just an affair?
Ar: nahi yaar it was luv!
At: then woh tera judge karna and all?
Ar: (pulling his hair) i dunno! Pyar mein sau (100) uljhane hai yaar! Pyar karna hi nahi chaiye!!!
Ar: Pyaar Mein Sau Uljhane Hai Pyaar Mat Karna
Jeene Marne Ka Koi Ikraar Mat
Karna Chaahat Ki Baaton
Mein Samjho Toh Bas Dhoka Hai
Ye Baatein Sunne Be Apne Dil Ko
Hamne Toh Roka Hai
Pyaar Mein Sau Uljhane Hai Pyaar Mat Karna
Jeene Marne Ka Koi Ikraar Mat Karna
Pyaar Mein Yun To Kasmein Aur Vaadein Bhi Hote Hain
Lekin Kasme Vaadein Jo Maane
Vo Baad Mein Routein Hain
Pyaar Mein Sau...Ikraar Mat Karna
(Armaan went and seperated a couple who were about to kiss. He stood on the chair and jumped from there went to a boy who was looking at a girl's picture with a sad face. He took the picture and threw it away. He held the boys face and made him drink a glass of wine.)
Ri: Pyaar Hi Zindagi Hai Pyaar Hi Harr Khushi
Hai Pyaar Hi Dhadkanon Ka Geet Hai
Pyaar Hi Dilkashi Hai Pyaar Hi Taazgi Hai
Pyaar Hi Sabse Pyaari Reet Hai
Pyaar Jo Aata Hai, Rang Naye Laata Hai,
Sapne Sajata Hai
Ye...Bhool Ke Bhi Pyaar Se Inkaar Mat Karna
Apne Dil Ko Pyaar Be Bezaar Mat Karna Haan,
(Muskaan went and sat on to bed next to Minnie while riddhima danced in front of them. Riddhima took a heart shaped pillow and hugged it, while twirling. She took minnie's hand and pulled her down to dance.)
Ri: Bhool Ke Bhi Pyaar se Inkaar Mat Karna
Apne Dil Ko Pyaar Be Bezaar Mat Karna
(She carefully told minnie and danced with her while muskaan looked at riddhima with tears in her eyes.)
Ar: hey Chaahat Ki Baaton Mein Samjho Toh Bas Dhoka Hai
Ye Baatein Sunne Se Apne Dil Ko Hamne Toh Roka Ha1
Pyaar Mein Sau...Ikraar Mat Karna
(He took the phone from a boy who was talking with his girlfriend, and threw it. He put an arm around his shoulder and told him.)
Dil Doge Toh Tadpoge Tadpoge Tum Pachtaoge
Deewano Is Duniya Mein Mat Karlena Dil Ka Sauda
Pyaar Mein Sau Uljhane Hai Pyaar Mat Karna
Jeene Marne Ka Koi Ikraar Mat Karna
(He saw and boy giving a heart shaped balloon to girl. He quickly went and popped that balloon.)
Ri: Raat Ho Ya Ho Din Pheeke Hai Pyaar Bin
Pyaar Mein Din Muskuraayen Saari Ratein
Jagmagayen, Saari Rahein Jhilmilayen Jhum Uthey
Fiza Halke Halke Sapna Koi Jhalke Hey
Sapna Waona Kya Hai Chodo Na
(Minnie slept in muskaan's arms. Riddhima went to the window and looked at the moon. Two tears dropped out of her eyes and she cleared them.)
Ar: Pyaar Mein Sau uljhane hai pyaar mat karna..
(He popped all the balloons and smiled at atul who sighed and looked down.)
Ri: Bhool Ke Bhi Pyaar Se Inkaar Mat Karna
(She took rose petals and threw them in the air and they fell on her.)
Ar: Pyaar Mein Sau Uljhane Hai Pyaar Mat Karna
Pyaar Mein Sau Uljhane...
(Armaan pulled atul to dance.)
Ri: Bhool Ke Bhi Pyaar Se...
(Riddhima pulled muskaan to dance.)
.........................................................................
LATE NIGHT
Riddhima was looking outside the window at the heavy rain falling. She heard the door bell and went outside to open the door. Muskaan came in all wet in rain with rahul.
Ra: hi ridzi!
Ri: hey jeeju! Had fun?
Ra: (winking) a lot!
Riddhima laughed while muskaan blushed. They went and sat on the sofa. Riddhima excused herself to go get coffee. Muskaan was shivering because of being wet. Rahul shifted next to her and took her in his embrace. He nuzzled into her neck while Muskaan started to shiver because of their closeness.
Riddhima came with the coffee and saw them cuddling like this.
FLASHBACK
Riddhima was sitting in the school library on a bean bag with books in her lap, pen in her mouth, and her hair tied in a messy bun. Armaan came and sat next to her.
Ar: hi chashmish!!!
Ri: (lost in her book) hi!!
Ar: wats up?
Ri: notes!!
Ar: (pulling her book) kya yaar kabhi aapne iss bechare boyfriend ko bhi time dedia karr!!!!
He kissed her cheek and put his head on her shoulder and nuzzled in her neck. Riddhima shifted in her place and tried to move away.
Ri: (whispering) armaan librarian dhek legi!
Ar: i dont care!!
Ri: Armaan plz!
Ar: riddhima plz!!
FLASHBACK END
A tear fell out of riddhima's eye and she quickly wiped it before rahul or muskaan saw it. She went and served the coffee to them.
Ra: ridzi papa kab arahein hai?
Ri: jeeju woh kal morning mein aajaynge!!
........................................................................
NEXT MORNING
8 AM
Shashank had reached around 4 am. Now all were sitting on the dining table for breakfast.
Ri: papa how was your trip?
Sh: trip was fantastic beta! We got the deal and now Mr Mallik and his family are coming to india. They are gonna be workinh in sanjeevni with us! His son is Neurologist and his daughter is a skin specialist.
Ri: thats good!
Mus: papa woh kab arahe hain?
Sh: beta woh kal shaam ko india poonch jayein ge and they'll be staying at our place for a few months.
Padma: (confused) arre itne mahine kyun?
Sh: padma mera school friend balwinder yaad hai?
Pad: oh billy bhaisaab? Aapke hospital ki deal wale woh hai?
Sh: haan aur kyunke woh india aa hi raha hai so I invited him to muskaan's wedding! Isiliye abhi uski family bhi arahi hai!! Warna pehle to sirf baap beta araha he thay!!
Padma served tea.
Sh: riddhima beta tum aaj umer bhai se keh ke woh spare cabins khulwa dena!
Ri: ok papa lekin kitne cabins?
Sh: beta 2 cabins!
Mu: lekin papa aapne to kaha ke uncle ke saath unke beta aur beti dono medical field mein hai!
Sh: true but muskaan his daughter is on maternity leave.
Mu: ohhh
Sh: acha padma main hospital jaa raha hun! Minnie school chali gayi?
Pad: jee aaj woh jaldi chali gayi! Aaj uska test tha na!!
Sh: riddhima when are u coming?
Ri: papa meri night duty hai so ill join u at 5 pm!
Sh: beta come at 7 pm, 5 pm is too early when u have night duty!
Ri: papa actually i have to help dr kirti with something so u know!
Sh: okay take care!!
He kissed their foreheads and left. Muskaan also got changed and left for the hospital.
SANJEEVNI
7 PM
Riddhima signed the attendance register. Rahul came and stood next to her.
Ri: hi jeeju!!
Ra: hi ridzi!!!
Ri: aapki bhi night duty hai?
Ra: nahi im going! Bas tumhe batana tha ke Dr kirti aaj hospital nahi ayengi cuz unki family mein kisi ki death hoyi hai to woh waha gayi hai!
Ri: oh fir to mujhe 7 baje aana chaiye tha!!
Ra: koi baat nahi! Arre haan shahshank papa ne mujhe bataya dubai wali deal k baare mein!
Ri: haan ill just work on the cabins now!
Ra: bye!!
He hugged her and left. Riddhima sighed and went to get coffee for herself. She then went to her cabin and read some files.
Ri: yeh umer bhai pata nahi kaha hain? Cabin khulwaane thay!!
Someone knocked her door.
Ri: come in!!
Muskaan walked in.
Ri: arre di aap? Aap ghar nahi gayi?
Mu: nahi woh dr kirti ki duty abh main karungi!!
Ri: oh!!
Riddhima picked up a file and was about to read it when her pager rang.
Ri: oh shit! Emergency! Di can u plz read this file!
Mu: sure but yeh hai kya?
Ri: yeh papa k jo do dubai wali deal hai uski details hain aur jo kal doctor hume join karne wale hain, means papa ke frnd and his son, its their details!
Mu: okay!
Riddhima hugged her and muskaan sat on riddhima's chair while riddhima left for emergency. Muskaan opened the file and read the details.
Mu: hmm doctors ko register bhi to karna hai!
She went on sanjeevni's website and entered all the information. She entered billy's information and his picture showed up and his education details. She registered him and now she did his son. His picture showed up. Muskaan's eyes widened with shock. She read the details and it said "st Teresa's high school".
Mu: thank god yeh riddhima ne nahi dheka nahi to-
She was disturbed by when riddhima came in. She quickly closed the window and smiled at her.
Ri: di woh kisi aur doc ne handle karli hai! Did u read the file?
Mu: y-yeah i-i did!
Ri: okay gimme ill register the details.
Mu: riddhima ma-main kardi!
Ri: awwwn thx di!!
She pulled her cheeks and went and sat on her chair. She started to read the other files while muskaan stood their with the file in her hand. Riddhima noticed this and got confused.
Ri: di are u okay?
Mu: huh? Yea- han im absolutely fine!!
Ri: sure?
Mu: yea!
Ri: ok if u say so!!
Muskaan left with the file. While riddhima continued with her work.
#Humaira