Precap:
An: atul kya hua?? Tum aise…
And before she could complete her sentence Atul went from there…and anjali followed
Ra: haan tu mujhse shaadi karke fas gayi hai na.. don't worry tujhe jald hi main apne aap se chutkara dilwadunga..
Saying this he goes from there..
Ridzi gets tears in her eyes.. "armaan mujhe trust nahi karta… woh mujhse pyar hi nahi karta…I hate you armaan..i hate you.." and goes away from there..
Armaan keeps on calling her "riddhima..riddhima"….
----
Rajeev is very happy today..
He has all the mohobbatien around
Rajeev to himself "chal Rajeev.. tera yahan par ab koi kaam nahi"
Saying this he goes…
It was raining heavily;
And the thunderstorms were striking loudly as if they have been dancing, singing, laughing joyfully.
The mood around was so blissful
Anjali clutched atul's hand
An: "atul… kya hua hai tumhe.. tum aise kahan jaa rahe ho.. tum bheeg jaaoge.. ander chalo"
Atul looks back at her.. she was having the same innocent face, she was completely wet by now.. Water drops on her face seem like all of them are kissing her cheeks and don't wish to depart the soft touch. He was melting yet again.. but everything recalled in his mind..how she was enjoying Rajeev's arms, her innocence faded away in front of all that… he took off her hand and continued walking
Anjali rushed up and went in front of him. She quickly stretched out her arms to block him from leaving
---
Muskan was sitting in a room near a window looking at the rain..
She was continuously thinking about rahul.. she felt very guilty concerning what she said to him… she never intended to say him " maine tujhse shaadi hi kyun ki"..now what? "main usse sorry bol dungi aur sab theek ho jayega"
Rahul enters the room..
It was complete silence…all they could listen to was the clatter made by rain.
Mu: rahul..acha hua tu aa gaya.. mujhe tujhse kuch baat karni thi
Rahul walked closer to her
Ra: mujhe pata hai tu mujhse kya kehna chahti hai..yahi na tu mujhse alag hona chahti hai
Muskaan gets stunned; she kept on staring at him
Rahul lowers his eyes… as he didn't wanted to reveal the pain in his eyes to her
Ra: isiliye main yeh laya hoon
He handed over some papers to her
Muskaan read them carefully
It says "DIVORCE"
"WHAT?? Divorce.."
And she gets the biggest shock of her life…..
---
Broken riddhima goes to the basket ball court
She was crying loudly clasping the fence
Armaan too comes there.
Seeing ridzi in this state he felt very guilty
He put his hand on her shoulder..
Ar: (softly) riddhima..
Riddhima was fuming with the anger..she shook her shoulder so that armaan's hand fall of..
Ri: tum yahan kyun aaye ho armaan…chale jao yahan se.. leave me alone armaan leave me alone..
Saying this she slid down with the fence and sat next to it crying
---
An: atul tum kahan jaa rahe ho?
At: good bye anjali..good bye.. yeh dr. atul ab tumhari zindani se humesha humesha ke liye ja raha hai
Anjali astonishes listening to what atul just said…
"HE IS GOING FOREVER??"
"this is unbelievable..he cannot leave me like that… but what am I saying.. its his life.. why am I getting affected??" Anjali was lost deep in her thoughts
Atul sees her not reacting.. so he began moving away from her..
Anjali sees him going away… she was feeling very sad… very miserable.. she felt as if her life is going away.. atul was just fading away…
And then she shouted with her full power "ATUL I LOVE YOU!!"
Listening to the most magical words…atul stopped………
---
Mu: (shouted) DIVORCE???? Rahul tu mujhse divorce lena chahta hai??
Ra: maine aaj tak teri saari baatien maani hai.. woh Muhammad ali ka poster bhi room se nikal diya thi…sirf tere liye.. aur aaj tujhse alag bhi ho raha hoon…woh bhi sirf tere liye.. kam se kam yeh toh khushi rahegi ke tu khush hai… mujhe aur kuch nahi chahiye..
Mu: rahul tu aisi baatien kyun kar raha hai?? Maine tujhse aisa toh nahi kaha tha ke mujhe..
Ra: mujhe pata hai… par tu mujhse shaadi karke toh pachta rahi hai na.. aur main tujhe dukhi nahi dekh sakta..chahe mujhe kitne bhi dard sehne padh jaye.. par tere hothon se muskaan kabhi nahi jaane dunga
Muskaan gets touched with what he said…he cares for her so much.. and what does she do.. she blames everything on him…and tears approached her eyes……
Mu: rahul tu..
Ra: haan main tujhse pyar karta hoon…
And a huge thunderstorm stroke…
---
Ar: riddhima..meri baat toh suno
He too sat down and notices ridzi was shivering because of cold, and rain
Ar: acha tumhe meri baat nahi sunni..toh mat suno.. magar yahan se chalo… tumhe thand lag jayegi
Ri: tumhe meri fikar karne ki koi zaroorat nahi hai dr. armaan malik.
Armaan disappointedly looks down on the floor… "yeh toh maan hi nahi rahi..ab kya karoon"
He takes out his shirt and covers her.. (mind it..he took off his SHIRT..lol..dont faint..hehe)
Ridzi lowers her eyes
Ri: yeh kya kar rahe ho..
Ar: tum toh meri baat maanogi nahi.. isiliye maine tumhe apni shirt de di
Ridzi blushingly sees him……his bare chest…
and gives him his shirt back
Ri: armaan… shirt wapas pehno
Ar: shirt ki tumhe jyada zaroorat hai… dekha hai tum kaise shiver kar rahi ho
Ri: achaaaa.. main shiver kar rahi hoon… aur khud bina shirt ke yahan bearish mein bheeg rahe ho..
In the mean while, armaan sneezes.. "aachuu"
Ridzi stands up to put the shirt on him but slips and lands up in armaan's arms
----
"phil kaa hua?"
"Phir…….. Muskaan ne rahul se I love you kaha… atul ne anjali se… aur fir maine tumari mummy se…" saying this armaan kisses ridzi's cheek
Seeing this, champ puts his hands on his eyes to close them…
Yes, you guessed it right..champ is Armaan n ridzi's 5 year old son..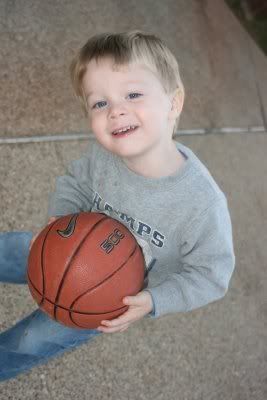 Ch: hawwwwwwwwwwwwww……..
Armaan n ridzi both laughs seeing champ being so cuteee
Ri: kya hua champ
Ch: hhhhawww…papa ne mummy ko kissi kali…hawwww…main dadi ko bataunga….hawwwww
And he ran away before they could have stopped him
Ri: arey champ rukooo… armaan hass kya rahe ho..usse roko
Armaan puts his arm around her shoulder
Ar: humara beta kitna cute haina…kitna shararti hai
Ri: haan bilkul tumpe gaya hai… tum dono mujhe kitna satatey rehte ho
Ar: arey mujhe yaad aaya..
Ri: kya?
Ar: bahut time ho gaya…maine tumhe sataya nahi…
Armaan had this naughty smile on his face
Ridzi blushes seeing him getting naughty
Ar: oyee hoyee!!!
Ri: armaan… nahi armaan
She starts moving away from him
Armaan speed up and took ridzi on the bed
Ri: armaan..kya kar rahe ho.. champ aa jayega
Armaan on the top of ridzi..
Ar: aane do….
Ridzi was melting with his touch
Ri: (whispered) armaaaan plzz..
Armaan not listening to her… and holds her face..
Ready to kiss..
He gets closer and closer to her
She closed her eyes and puts her hands on his bare back
The heat was growing…
(ok guys… no more than that….to read all this stuff u need to be R18 first..hehe)
Now you all must be thinking what happened to other couples…
So let's see them one by one..
First atul – anjali
They are also married… anji has become the top surgeon and atul senior doctor… both of them are very happy…
An: atul….main jaa rahi hoon
At: ruko anjali..breakfast toh finish karke jao..
An: nahi atul mujhe der ho jayegi..
At: koi der nahi hogi.. ab tum head surgeon ban gayi ho toh iska matlab yeh nahi hai ke tum apni health ka bilkul bhi khayal na rakho
At: arey meri koi toh baat suno…after all I am a senior doctor..
( now he has got the same habit as of Shubhankar… "Main senior doctor hoon")
Anjali smiles on his cuteness
An: acha theek hai senior doctor ji… main canteen mein kha loongi…ab main jaa rahi hoon… byee
Atul's smile dropped
At: (slowly) bye anjali
Anjali notices this…
An: aur atul mere pappu, tinku, rinku, lallu, aur rosy ko pyar dena
Atul's face again lightened up
(anji has completely accepted atul's plants…and also learned their names..)
At: haan anjali.. main sabko tumhari taraf se pyaar dunga…
Anji gives a quick hug to him and goes..
At: bye anjali..love you
And now Rahul-Muskaan
They are also happily married…oops… fightingly married…!
Their fights can never stop…no matter how much they love each other..
Today rahul's family from Jhalander has come to see them
Mu: oye rahul… apni bua ke bachchon ko samjha le… mera saara make up stuff kharab kar diya hai unn logon ne..
Ra: kuch nahi hota muskaan….abhi thode dino ke liye hi hai… fir chale jaayenge
Mu: haan aur fir woh thode din meri zindani ke aakhri din na ban jaayenge…
Ra: matlab?
Mu: matlab yeh ki teri tayi kitna khaati hai.. kitchen mein saara samaan khatam ho gaya magar unka pet nahi bhara abhi tak….moti kahin ki
Ra: oyeee.. meri tayi ko kuch mat boliyo
Mu: kyun na bolu… mere ghar ki kya haalat bana di hai… mujhe apne room mein ghusne ke liye tere chacha chachi ki permission leni padti hai….
Ra: achaaa….jab mere ghar wale aate hain toh tujhe itni problem hoti hai.. aur jab tere mama aaye the… tab toh tune uchal uchal ke mere saare perfumes unhe de diye the..kyuun
Mu: oye kaan khajure… mere mama ke baare mein kuch mat keh
Ra: oh ho ho ho.. aur jo tu meri poori family ke baare mein bol rahi hai..uska kya??
Mu: ohhhh hoo hoo hoo…………..
And the fight continues ever after…
Keerti and Shubhankar are also happy, they have become the head of Sanjeevani and also dada dadi…
And after becoming the head, the very first thing that Keerti did was to throw out Nurse Pinky…the only problem of her life..
Now her hilterness is also transfered...Wink
---
Today, is another beginning of the new six interns in sanjeevani…
Same anxiety, same nervousness, same happiness and same enthusiasm in them… and they all will be supervised under Doctor come Hitler Riddhima Armaan Malik..
---
Heyy guys
So this was the very last part of FF: Bheege Pal..
How was it?? And how is champ?? Hehe.. he is soo cute..isnt he..
I know I have taken too long to update this part… but what to do, my time problem..
I am so not happy to finish up this, but once my studies are over (which is now just 3-4 months), I will come up with another sequel of this FF.
And I have a very special gift for my readers…I have made an AR – KaSh avi… for all of u…hope u like it..
Ok guys.. don't forget to comment.
Luv u all
Muwaahhh
Tiya.