hi my blog friends,i am started a new ff,on AR(kash).."All for your love" ,hope you will like it.
thanks .
Introduction :
Dr. Arman mallik : a junior doctor in Sanjivani,Mumbai.
Dr. sapna : intern in sanjivani and arman's younger sister.
Dr. mukan chaddha : junior doctor ,arman's friend.
Dr. rahul : same
Dr. anjali: same
Dr. atul:same
Dr. riddhima Gupta : intern in 'King Edward Medical College',Mumbai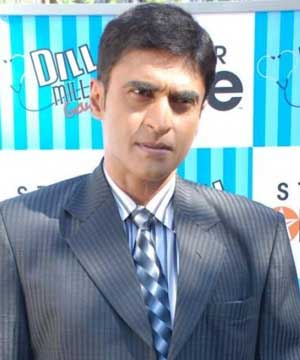 Dr.sashank gupta : Dean of Sanjivani.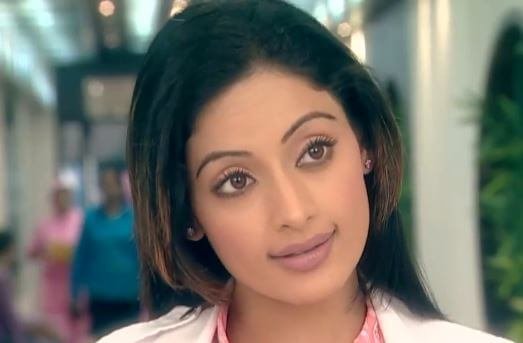 Dr. kirti : A psychiatrist in sanjivani
Dr. subhankar : a senior doctor in sanjivani
late padma gupta : wife of shshank gupta and mother of riddhima.
dadi : dadi of riddhima and mother of shshank gupta.
ananya and billy mallik : parents of arman and sapna,live in Delhi.
....................................
Part 1:
The canteen in sanjivani ,where arman and his friends were chit chatting. arman was in a happy mood while rahul was blabbering continuously : "pata nahi,mai kyon is field me aa gaya,kabhi patients ke sath maro,apni zindagi bigado,kabhi the great dr. gupta ke kahne par seminar attend karo,aisa hi chalta raha toh mai ekdin sabkuch chodchadkar sanyas le lunga."
arman stared him once only and made busy himself in chewing snacks while atul teased : "tu sanyas le lega toh muskan ka kya hoga?"
rahul looked once at muskan who was busy in playing game in her mobile and replied making face : "jab dekho mobile me game khelti rahti hai,iske sath shadi karke life tabah karna hai kya?"
muskan glared him once like...."abhi game complete hone de phir teri khabar leti hun."
and again made busy herself in game.
arman whispered smilingly : "tu toh gaya rahul.."
rahul stared him and uttered : "tu toh munh hi mat khol...tujhe toh Dr.gupta ki har ek baat manjur..sanjivani ka Dean banne ka sapna dekh raha hoga shayad."
anjali uttered smilingly : "may be ban jaye, ek beti hai suna hai dr, shshank gupta ka."
rahul : "means Dean banne ke liye kisi churail se bhi shadi karne ko taiyar hai arman?
anjali uttered laughing : "tujhe kaise pata wo churail hai?"
rahul uttered shrugging shoulders : "ho bhi sakti hai,mujhe kya pata?"
atul asked curiously : "kya karti hai unki beti?"
anjali : "don't know,dr. shshank ne kabhi jikr nahi kiya, na hi wo kabhi yahan aayi."
suddenly muskan got up and asked excitedly : "mai puchkar aaun?"
rahul : "tera game khatam hua?"
muskan replied happily : "haan,yess!!..I won! ab jaun puchne?"
rahul : "tu itna kyon uchal rahi hai?"
muskan looked at arman who was fully engrossed himself in reading kindle ,and uttered : "dekh,beechara,mera hero raat –din medical books padhta rahta hai,koi mili nahi na abtak,toh soch rahi thi agar miss gupta se chakkar..
but before she could complete,arman looked at her and uttered in a serious tone : "koi jarurat nahi,chup baith muski. mujhe in faltu cheezon ke liye time nahi dena hai. chal mai chalta hun,packing bhi karna hai. dr. shshank se sapna ko bhi sath le jane ki permission lena hai.aur suno,delhi me apna house hai,mumma ne kaha hai kisiko hotel me rahne ki jarurat nahi,sab mere ghar me rahoge."
all nodded happily and got up to go to their respective duty.
......................................
riddhima came in dadi's room and saw she was busy in watching her favourite show ,"Ramayan". she sat beside her and waited for some time if dadi look at her but dadi was fully engrossed herself in TV. riddhima heaved a long breathe and about to go from there but stopped hearing dadi's voice : "bata kya kahne aayi thi?"
riddhima smiled and sat beside dadi and wrapped her arms around her neck and uttered in a honey voice : "meri pyari dadi...
dadi replied while keeping eyes on TV screen : " dadi ko itna buttering kyon kar rahi hai,kya chahiye ?"
riddhima uttered showing her teeth : "permission."
dadi replied : "ja de diya,bhag yahan se,mujhe 'ramayan' dekhne de."
riddhima uttered making face : "aapki nahi papa ki."
dadi uttered : "nahi milega.yeh teri roj roj ki sifarish mai tere papa tak nahi pahuncha sakti..aaj movie jana,kal party jana..kabhi friends ke ghar jana..kabhi picnic...ab kahan jana hai bata?"
riddhima uttered making face : "mai 22 ki ho gayi hun dadi,abhi tak mujhe har ek baat par papa se permission leni padti hai."
dadi smiled on her words and uttered caressing her silky hairs : "kyonki tere papa tujhse bahut jyada pyar karte hain,tu kahin bhi jati hai unhe dar lagta hai ki kahin unki riddhu ko kuch ho na jaye,achcha bata ab kahan jana hai?"
riddhima : "delhi me ek seminar hai,mujhe bhi attend karna hai."
dadi : "par abhi itni jaldi kya hai? jab doctor ban jayegi tab jana."
riddhima pouted : "I am a doctor dadi,intern bhi doctor hote hain."
dadi uttered pinching her nose :"I know mera bachcha doctor ban gayi hai,par beta abhi tu chottu si doctor hai na,jab aur badi ho jayegi tab papa kuch nahi kahenge."
riddhima made sad face and replied : "mere sabhi friend ja rahe hain dadi,mujhe bhi jana hai."
dadi dragged her in her lap and whispered rounding eyes : "friend ya boyfriend?"
riddhima uttered blushing : "dhatt! waisa kuch nahi,mere friends hain sab.aap to unhen janti bhi ho."
dadi uttered laughing : "ok baba,mai baat karungi shshank se par permission ki guarantee nahi deti."
riddhima yelled happily : "I love u dadi..i know aapko papa kabhi mana nahin karenge."
dadi smiled and uttered : "thik hai,par tu bhi promise kar,no saitani.bas seminar attend karegi aur wapas aa jayegi.
in reply riddhima giggled and wrapped her arms around dadi's neck.
Love u all
punam