CHARACTER SKETCH
Shilpa Malhotra :
Anyone knowing who the real Shilpa is.. ? Naa not at all possible.. Shilpa Malhotra 20 yrs old a Women who knows how to show herself infront of people..Shilpa is strong brave girl who is full of attitude.. Atleast its what she shows infront of people.. Usually many gets confused over her dressing attire it wud be hard for anyone to make out what she really likes in actual.. Shilpa has seen a hard life since her mother Padma died 10 yrs ago leaving her the responsibility of taking care of her sick father.. The circumstances forces her to take money from a rich person in order to continue with her studies and for her father's treatement.. But now she is threatened to payback the money for which Shilpa has decided to Join Sanjeevani as a junior Doctor so she can repay the money..But does she know going to Sanjeevani will change her life forever... ?
Shashank Malhotra :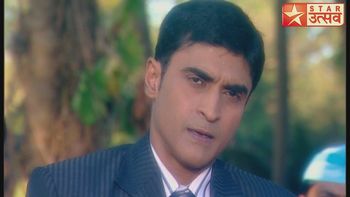 Shashank Malhotra father of Shilpa Malhotra who is struggling with his life trying to overcome the loss of his wife who died in an accident.. He himself is injured badly in the accident as it has led to him sitting on wheelchair while his daughter is struggling around to make money for his treatment and her studies... Eventhough he feels helpless being in that condition he feels proud of Shilpa from Inside for what she has achieved till now.. Now he hopes she gets free from the burden of the money as she joins Sanjeevani and continues with her Job..
Armaan Mallik :
Mr. Armaan Mallik or the famous word Mr.Arrogant Mallik.. He is 24 yrs old a guy who has faced a tough life since his parents died in his childhood.. Since than he has taken responsibility of his little brother and also helped out his best friend who was going through tough time.. But Does Armaan Mallik need anyone's help.. Naa.. Armaan is a guy who thinks smiling and happiness is his enemy and Arrogance and anger his best friend.. His best friend Atul is one person who dares to speak infront of him openly but atul without a trembling voice.. NO way... Armaan's father was the head of the Sanjeevani now after completing all this studies he is returning back to Sanjeevani as the chairmen.. And this guy doesnt know whats a big trouble is there in Sanjeevani waiting for him..
Atul Sharma :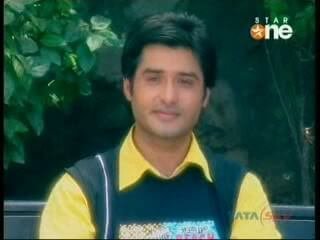 A fun loving guy who is 24 yrs old.. His best friend is Armaan Mallik but he sees him as a his idol as he knows well how much Armaan has struggled in his life.. He is like the right hand of Armaan does all his work around him.. Eventhough Armaan keeps reminding him he is not Armaan's servant but best friend he keeps doing everything for him... Atul is a caring and a guy who is full of humor.. He makes everyone around him smile but when he goes infront of Armaan he starts trembling and usually feels nervous.. Typical Atul Sharma.. Atul is married with Anjali who is working in Sanjeevani with him As Senior Doctor...
Anjali Sharma :
Anjali Sharma is 23 yrs old, Happily Married with Atul Sharma .. She is working in Sanjeevani as a Senior Doctor like her Husband.. She is a elegant Lady knows how to handle around the her junior's pretty well.. Anjali doesnt speak much but when she does she speaks from heart and the truth.. She is pretty excited to see Armaan back with them handling Sanjeevani as the head.. And also with that she is curious to see who the new intern is going to be...
Rahul Mallik :
Rahul Mallik 20 yrs old , Younger brother of Armaan Mallik... He is totally opposite of Armaan ... He is flirty Talkative around every girl except for one Girl.. Muskaan chadda, the girl with him he keeps fighting around everytime like anything.. He is currently working in Sanjeevani as junior Doctor.. And is pretty and excited and nervous hearing his Brother is coming back to take hold of Sanjeevani. Eventhough he keeps fighting with Muskaan he secretly likes her a lot but doesnt dare to speak infront of her..
Muskaan Chadda :
Muskaan Chadda who is same age of Rahul Mallik ( Her biggest enemy ).. She is fun loving and too much loud girl.. In long if she starts to talk it wud go on non stop and the person can doze of in the place.. Muskaan is caring sweet girl she does have a good friendship with Anjali and Atul but when it comes to Rahul She feels like pulling out her hair... She can spend her whole day doing world war 3 with him but does Muskaan love Rahul... ? Uhhh She is too confused it decide it... Currently she is working as a Junior Doctor is Sanjeevani..
*****************************************************
Aishy